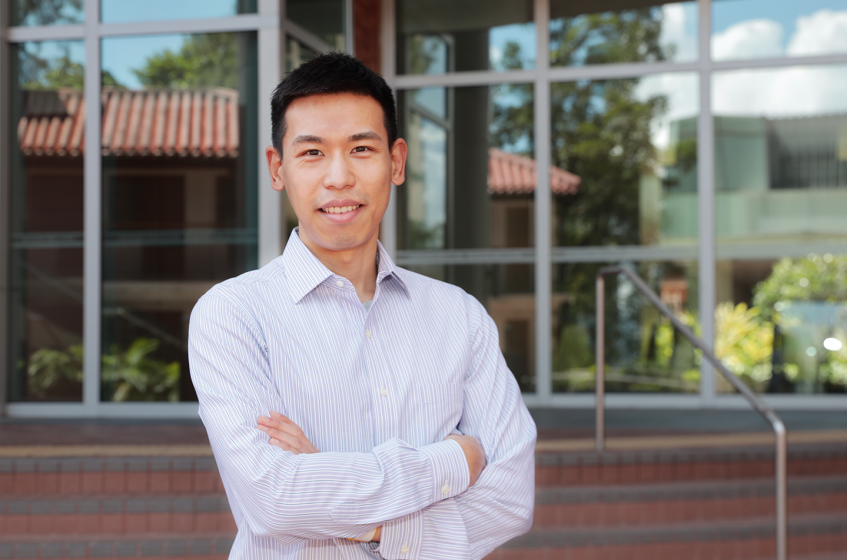 The Destination of a Decade Long Marketing Journey – Dr. Vincent Peng Zhang
22 Dec 2021
Disembarking at HKU Business School after his decade long odyssey in the private sector, Dr. Vincent Peng Zhang seeks to explore the unattended questions ignored by marketers. At July 2021, Dr. Zhang has officially joined us as an Assistant Professor in Marketing.
Return to the basics of marketing
Dr. Zhang is baffled by the fact that scholars, business parties and marketers never have a mutual consensus on how digital marketing should be done right. He said that most marketers only focus on profit maximisation. Although they are effective and efficient, they often ignore what is actually happening on the consumer's side. Dr. Zhang believes that the stress in target chasing has "But I am a curious person and I want answers," said Dr. Zhang.
Dr. Zhang sees the academia is the perfect place for knowledge creation as it is free from corporate agenda and sponsors' influence. In addition, he also observes that marketing is increasingly data driven nowadays, especially with the emergence advance technology such as big data and AI. As such, he foresees that collaboration between scholars and marketers will be an on-going trend. To ride on the wave, Dr. Zhang is dedicated to carry out empirical research on marketing phenomena and product innovation. He told us that, "While I enjoy researching on detrimental factors that lowers the efficiency of marketing campaigns, I am also interested in studying how blockchain impacts the marketing industry. For instance, as blockchain can provide perfect transparency between service providers and clients, do we still need marketing agencies as intermediaries anymore? These questions interest me intellectually."
Factors that impact strategical decision making
Currently, Dr. Zhang is researching on dynamic advertising strategies and the tactical adjustments made by the marketers amidst advertisement campaigns. As we are living in an ever-changing world, marketers have to constantly update their advertising plans to catch up. Interested in uncovering factors that influence the decision-making process of marketers, Dr. Zhang has carried out an empirical study on a marketing campaign initiated by a gaming console company. While the research is still on-going, he has already found something interesting to share, "I realise that feedback from the target customers and investors are the most influential, while feedback from the media and competitors are less so. But interestingly, tactical adjustments are only effective on traditional advertisements such as TV commercials and printed materials. However, adjustments made in online advertisements are less sufficient in terms of sales boosting. This is very intriguing and I will definitely look into that."
Dr. Zhang commented that having access to comprehensive data sets is critical in empirical research. That said, HKU Business School as a reputable institution with powerful business networks in the Asia-Pacific region is a very attractive destination. He also praised the proactive attitude of our marketing scholars. He said, "HKU scholars collaborate the private sector frequently. Not only for doing research, they also make use of their academic intellect to design marketing mechanisms for experimentations. I really look forward to work with them."
The purpose of UG marketing education
In the coming semester, Dr. Zhang will be teaching two undergraduate courses. As an educator, he sees undergraduate education as an important foundation for students to familiarise themselves with the latest marketing technology. He explained that, "Once you have established solid technical skills, you can advance to the Masters level and learn how to market something strategically." Dr. Zhang expects his students to be active and vocal in classes. As only through knowledge exchange and debate, one could achieve breakthrough and soar high.