The HKU Business School strives to nurture first-class business leaders and to foster both academic and applied research to serve the needs of Hong Kong, China and the rest of the world in the fast-changing global economy. Building on a very good foundation of HKU, the Business School will continue to develop, advance and flourish – to provide the best possible business and economics education to students; to produce insightful and impactful research to advance the frontiers of knowledge; to improve public policies by engaging in informative policy research and discussions; and to co-develop with the business community by training and nurturing current and future business leaders.
Corporate collaboration is an essential part of the HKU Business School's success. We welcome companies and recruiters, whether you are working with our scholars on innovative research, recruiting undergraduate and postgraduate talents, planning for an executive management training for your employees, or passionate in nurturing tomorrow's business leaders through supporting our programmes, internships and scholarships, etc.
We wish to build successful and mutually beneficial partnerships for companies to engage with the HKU Business School.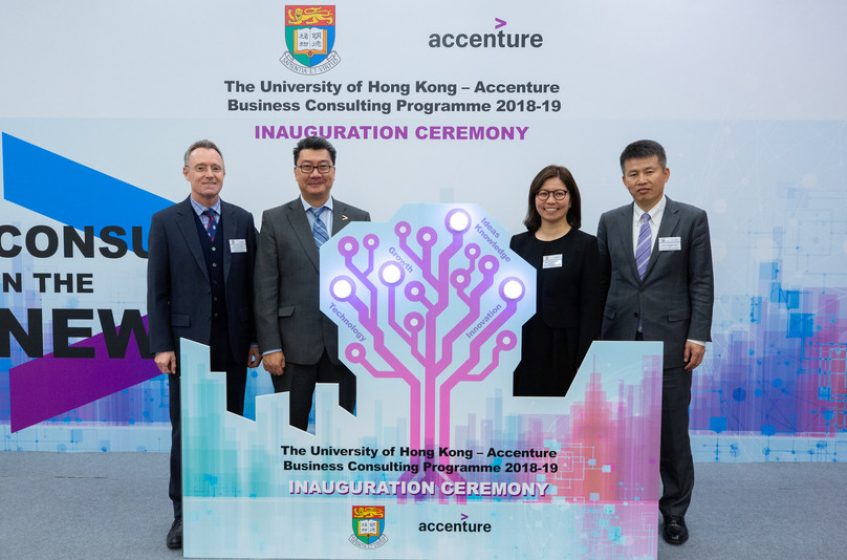 HKU Business School offers employers an exclusive talent pool of students and alumni. It's no surprise firms are interested in experienced hires from us. If you would like to recruit our undergraduates, research postgraduate students, or recruit our MBA students which most of them have extensive work experience in addition to having a global presence. Our students have demonstrated skills to successfully take on challenges and opportunities, and you will find the best business talents, from interns to senior executives, in our community.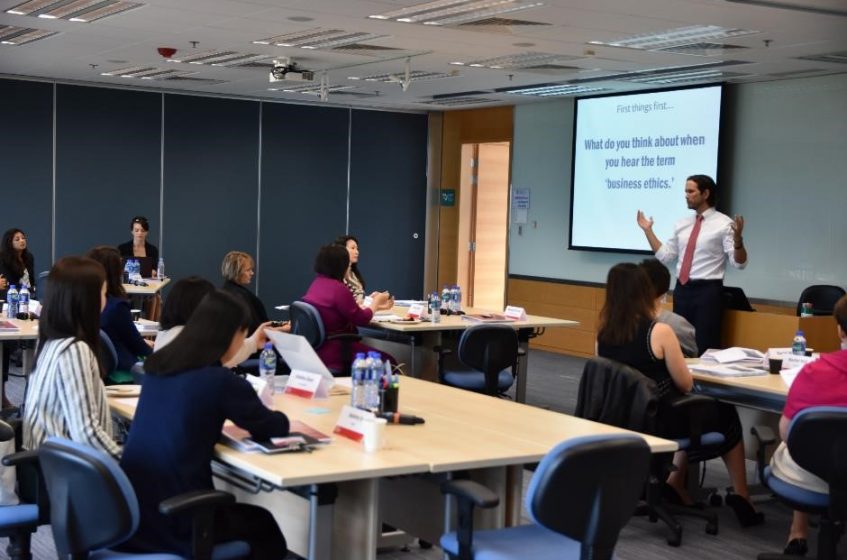 Executive Education & Corporate Training
The Executive Education specialises in providing training and leadership development programmes to executives of private and public organization. Advocating an entrepreneurial approach, we are committed to delivering top-notch programmes to develop talents, to drive changes, and to support the global business community at large. We have provided trainings and leadership development to many seasoned professionals from local, regional, and international private and public organizations, and we have established collaborations with reputable organizations to develop tailor-made programmes to meet their corporate needs.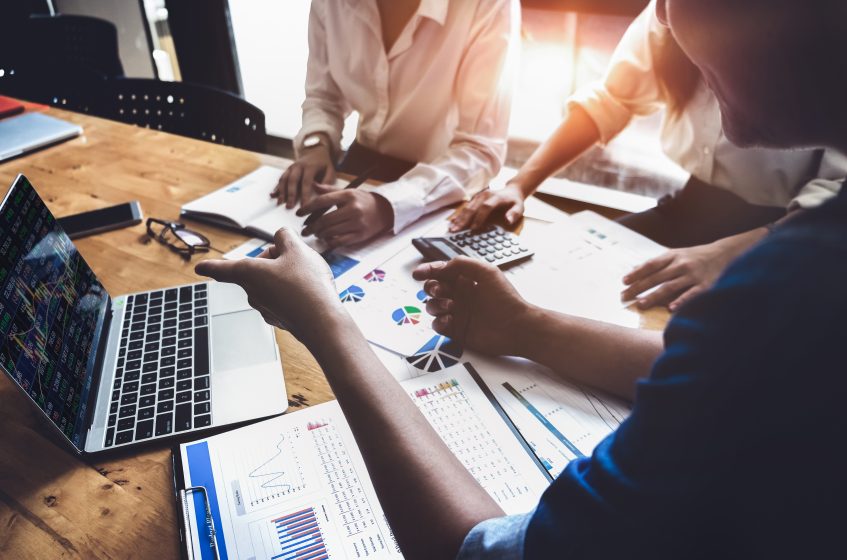 Thought Leadership – Consulting & Research
Our research scholars study trends and creates data-driven thought leadership about global business and economic issues. Applying the most innovative research techniques with a profound understanding about business and finance industries, our researchers publish thought-provoking articles in world-leading academic journals and all sorts of media platforms.
The Business School has seven research centres and institutes that draw expertise from different fields for innovative and interdisciplinary research and knowledge exchange activities. 
Affiliated with HKU Business School, Asia Case Research Centre (ACRC) was established to address the need for rich business cases with an Asian focus. It strives to promote leading management thinking through research on the latest practices in the Asia Pacific business environment. As a major producer of quality business cases, the ACRC boasts a repository of nearly 600 business case studies developed in collaboration with many scholars, and leading companies within and outside the region.
The HKU Business School truly believes in partnerships and collaborative efforts. The generous support from our corporate partners has been critical in promoting the School's development and bringing quality programmes and services to current students.
There are various ways in which companies and partners can work with us:
Corporate Donations
Endowed Professorships
Academic Scholarships
Internship and Employment Opportunities
Programme-related support and initiatives
Event Sponsorships
Be the Guest Speaker at our Events
Special Events & Collaborations
The School constantly work with its stakeholders and partners to provide students with excellent academic resources and programmes, unique co-curricular activities and experiential learning experiences in and outside of the classroom, and leadership training opportunities that nurture students to lead the future society. We welcome collaborations with companies, partners and alumni in creating meaningful events and activities to the students. 
We proactively engage and connect with the business community via a variety of events to provide extraordinary learning experience to students. Some of our partners include:
Accenture
Bank of China (Hong Kong) Limited
Citi
CLP Power Hong Kong
CLSA
Credit Suisse
Deloitte
Deutsche Asset & Wealth Management
EY
Goldman Sachs
Hang Seng Bank
Hong Kong Monetary Authority
HSBC
Jardine Schindler
J.P.Morgan
KPMG
New World Development
Oliver Wyman
PWC
Revlon
Richemont
Schneider Electric
Scotiabank
Standard Chartered Bank
The Hong Kong Institute of Bankers
Unilever
and many more.
For collaboration and further information, please contact our Assistant Director of Communications and Public Relations:
Christina Chung
Assistant Director of Communications and Public Relations, HKU Business School
Tel. +852 3917 1692
Email chungmc@hku.hk