Beta Gamma Sigma is The International Business Honor Society recognising and honouring top performing students from around the world in business schools accredited by The Association to Advance Collegiate Schools of Business (AACSB International). The Beta Gamma Sigma HKU Chapter was established in 2012.
Members of Beta Gamma Sigma are the top 10% of undergraduate students, top 20% of graduate students and all doctoral candidates that have successfully defended their dissertation at an AACSB accredited business school. Besides giving recognitions to outstanding students, Beta Gamma Sigma also awards business verterans with exceptional leadership as Chapter Honorees in the annual Induction Ceremony.
Since its founding in 1913, Beta Gamma Sigma has inducted more than 900,000 outstanding students into membership worldwide. With more than 600 collegiate chapters and lifetime members from over 190 countries, Beta Gamma Sigma is truly a global network.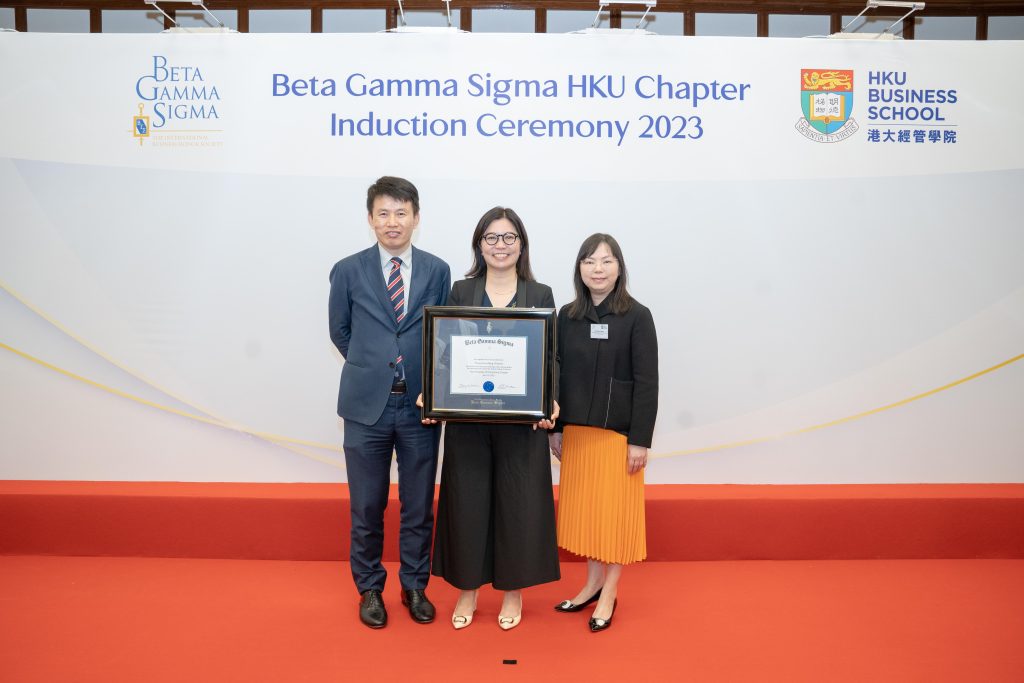 To encourage and honor academic achievement in the study of business, to cultivate and celebrate leadership and professional excellence, to advance the values of the Society, and to serve its lifelong members.
The Society's Mission is supported by four objectives. These include:
Encourage and honor academic achievement by students of business and management through chapters in business programs accredited by AACSB International
Develop Beta Gamma Sigma members as student and professional leaders, and celebrate continuing leadership and excellence
Foster in Beta Gamma Sigma members an enduring commitment to the founding principles and values of the Society: honor and integrity, pursuit of wisdom, earnestness, and service
Connect Beta Gamma Sigma student and alumni members to each other and to opportunities in their professional lives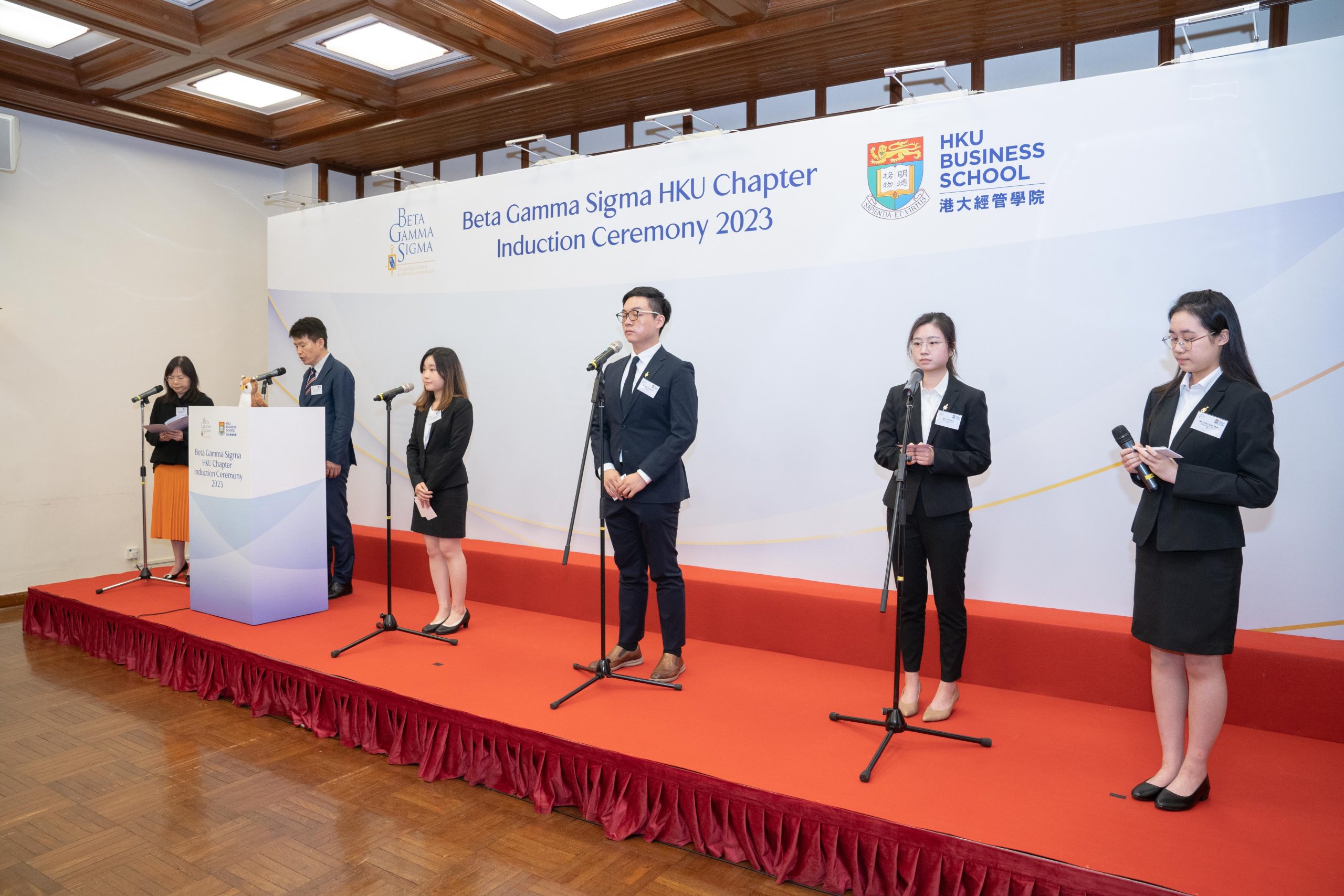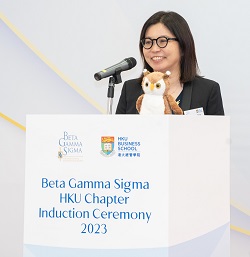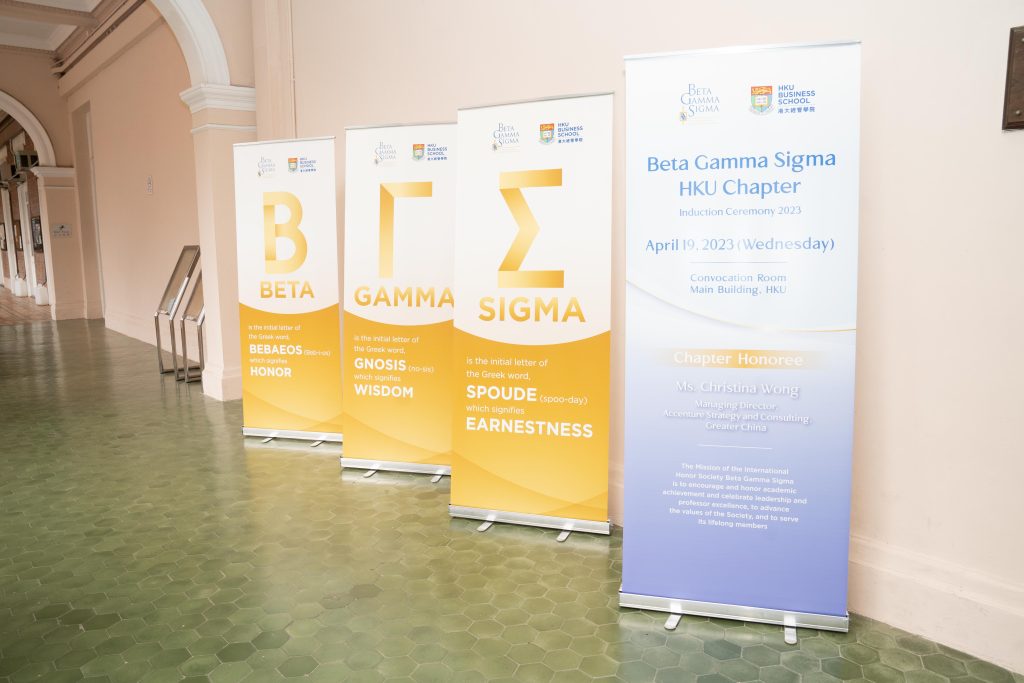 Beta is the initial letter of the Greek word, BEBAEOS, which signifies honor.
Gamma is the initial letter of the Greek word, GNOSIS, which signifies wisdom.
Sigma is the initial letter of the Greek word, SPOUDE, which signifies earnestness.
Mr. Barry But
Senior Programme Manager
Undergraduate Student Enrichment
Tel. +852 3917 5840
Email: barrybut@hku.hk