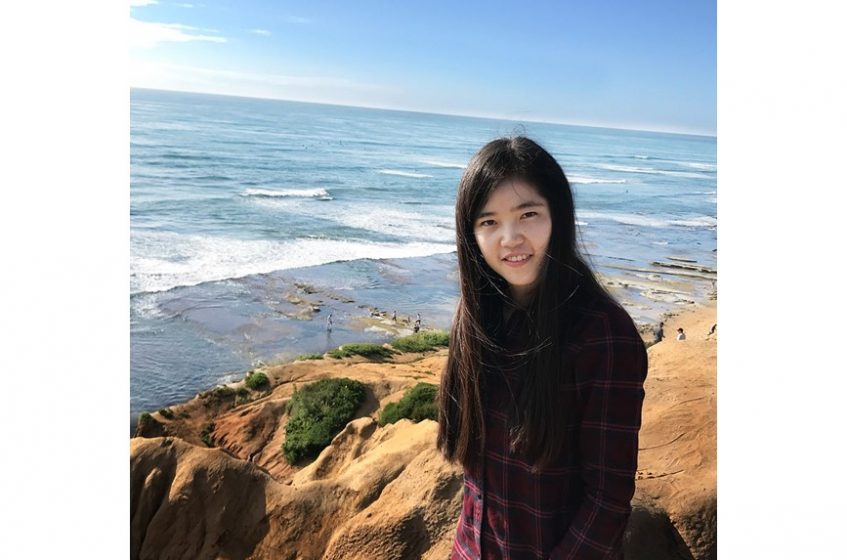 Studying efficient provision of accounting information – Dr. Keri Peicong HU
2 Mar 2022
Influenced by erudite mentors she met in her early academic years, Dr. Peicong Hu is dedicated to upholding public interests and investor's welfare with impactful research. After completing her doctoral studies in June 2021, Dr. Hu officially joined us in July as an Assistant Professor in Accounting.
Role of accounting in producing and transmitting business information
Dr. Hu explains that accounting is the bedrock for the modern financial world, as accounting standards guide the flow of information in the financial market and within organizations. Given that quality of business decisions depends on information generated in the accounting process, it is therefore important to study how disruptive technologies will impact the accounting landscape, and the institutional and informational environment needed to achieve continual growth for capital markets and the whole economy.
"I am not solely interested in studying individual transactions with a limited number of parties involved. I hope to investigate problems and evaluate welfare implications in financial reporting that may have extensive impacts on a variety of sectors in the economy. This is one of the major reasons why I want to become an accounting scholar. I hope my research can provide explanations for pressing issues and offer policy guidance to regulators as the market evolves," said Dr. Hu.
Addressing incentive problems in corporate information provision
Dr. Hu's research is related to incentive problems in corporate information provision, such as the incentive of voluntary disclosure and the implication of limited attention. Dr. Hu said that she is interested in studying the barriers that potentially hinders effective communication in the market and possible unintended consequences.
A recent paper of Dr. Hu studies the relationship between market attention and voluntary disclosure of listed companies. While conventional belief posits that there is a positive relationship between the aforementioned factors, Dr. Hu finds that this relationship exhibits an inverse U-shape. In particular, lower levels of attention could actually increase voluntary disclosure. This is because when the investors' attention is sufficiently low, the manager is motivated to disclose more information if it would be noted by investors and trigger the price reaction. In contrast, when the investors' attention is sufficiently high, slightly worse disclosures can be distinguished from better ones and hence more attention will reduce the marginal firm's disclosure incentive. This offers an explanation why companies that have been receiving high levels of attention, such as Alphabet, Facebook, and Tesla are less predictable about decisions of communicating their financial information, and sometimes even noted to be unwilling to report.
After joining HKU Business School, Dr. Hu will continue her line of research on rational inattention and reporting dynamics. She will also explore topics related to the role of credit rating agencies in financial markets. For example, why were credit rating agencies slow to downgrade following credit quality deterioration? Can we find a better regulatory solution? This type of theoretical research is supported by the accounting area of our faculty. Dr. Hu commented that it is a blessing for a young scholar like her to have the opportunity to learn from established scholars from our School.
Fruit for thoughts to her Master students
Albeit being a novice scholar, Dr. Hu has accumulated course design experiences in her doctoral programme. In 2020, she participated in designing a 10-week intensive Master course about introduction to data analytics. Dr. Hu said that many Master students are experienced practitioners and the course should focus on the practical use of theories and models: the competitive edge of data analytics and how we can utilize it. By coherently structuring the content, the course received positive feedback.
Teaching in the Master of Accounting programme, she expects students to be ambitious, and have a strong sense of curiosity in both the class content and on-going business phenomena. She said, "As a teacher, I aim to offer them the necessary technical skills. As a mentor, I will share with them my career experiences and help them to pave their path according to their specific interest."