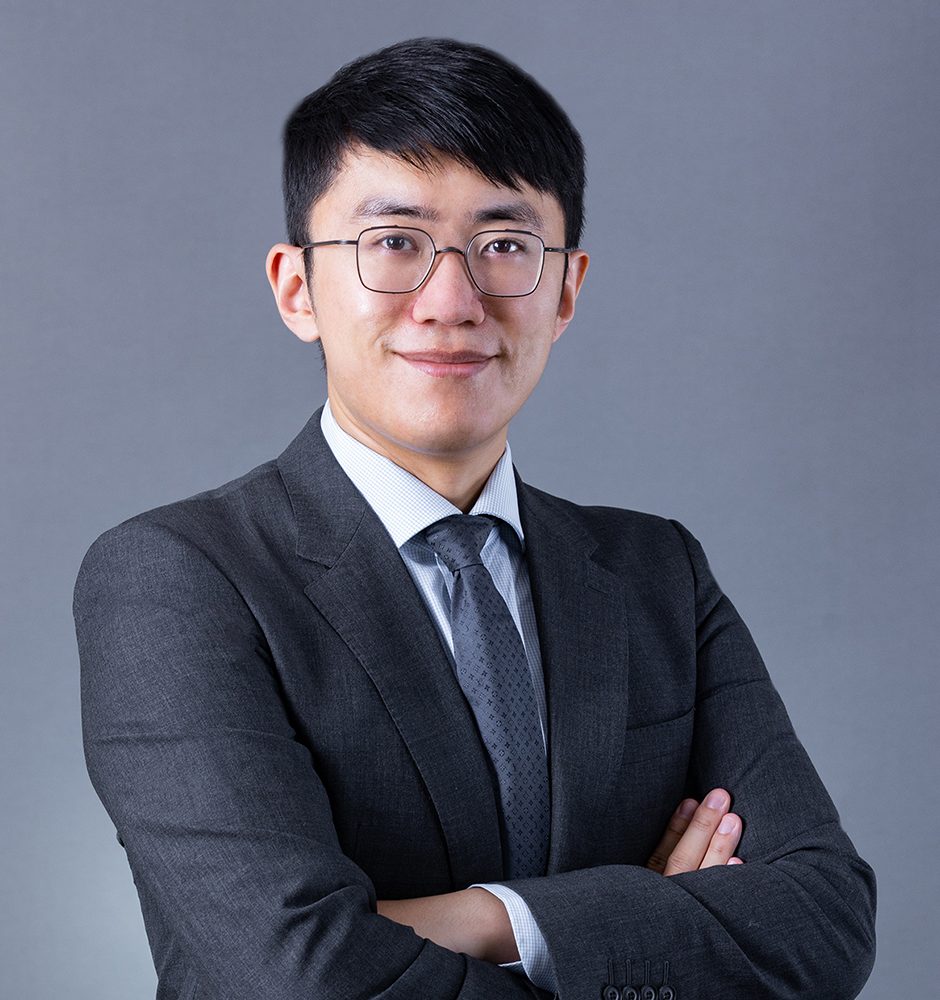 Dr. Weiming ZHU
Innovation and Information Management
Academic & Professional Qualification
Ph.D, Operations Management, R.H Smith School of Business, University of Maryland, 2016
B.Sc., Physics, HKUST, 2011
Weiming Zhu is an Associate Professor in Innovation and Information Management at HKU Business School. Weiming obtained his bachelor's degree in Physics from HKUST and Ph.D. in Operations Management from the Robert H. Smith School of Business at University of Maryland. Prior to joining the University of Hong Kong, he was an Associate Professor in IESE's Department of Production, Technology and Operations Management. Weiming has also been a visiting professor in the Institute for Data, Systems, and Society (IDSS) at Massachusetts Institute of Technology and Kellogg School of Management at Northwestern University.
Weiming's current research includes assortment display and agent behavior in the sharing economy, the effectiveness of financing schemes in supply chains, and the role of retail distribution methods on channel development. His work has been recognized in M&SOM, POMS, Service Science and CSAMSE best paper award competitions.
Empirical Operations Management
Economics of Operations Management
The Sharing Economy
Operations – Finance Interface
Estimating and Exploiting the Impact of Photo Layout: A Structural Approach (with Hanwei Li, David Simchi-Levi and Michelle Wu). Management Science, Forthcoming.
Buyer Intermediation in Supplier Finance (with Tunay I. Tunca). Management Science, 64 (12), 5461 – 5959. doi:10.1287/mnsc.2017.2863.
The Alibaba Effect: Spatial Consumption Inequality and Welfare Gains from e-Commerce (with Jingting Fan, Lixin Tang and Ben Zou). Journal of International Economics,  114, 203 – 220. doi:10.1016/j.jinteco.2018.07.002.
The Incentive Game under Target Effects in Ridesharing: A Structural Econometric Analysis (with Xirong Chen, Zheng Li and Liu Ming). Manufacturing & Service Operations Management, 24 (2), 972-992. doi:10.1287/msom.2021.1002.
Improving Channel Efficiency through Financial Guarantees by Large Supply Chain Participants (with Tunay I. Tunca), 2017. Foundations and Trends® in Technology, Information and Operations Management 10, no. 3-4 (2017), pp.289-304.
Second Prize, 2021 INFORMS Service Science Best Paper Award Competition
Winner, MSOM iFORM SIG Best Paper Award, 2019
Honorable Mention, Chinese Scholars Association in Management Science and Engineering (CSAMSE), Best Paper Award, July 2017
Finalist, MSOM Student Paper Competition, November 2016
First Prize, POMS Supply Chain Student Paper Competition, May 2016
Honorable Mention, Chinese Scholars Association in Management Science and Engineering (CSAMSE), Best Paper Award, July 2015
Alibaba Running Water Project funding, The Alibaba Effect: Spatial Consumption Inequality and Welfare Gains from e-Commerce, April 2015
Service to the University/ Community
Referee for Management Science, Manufacturing & Service Operations Management