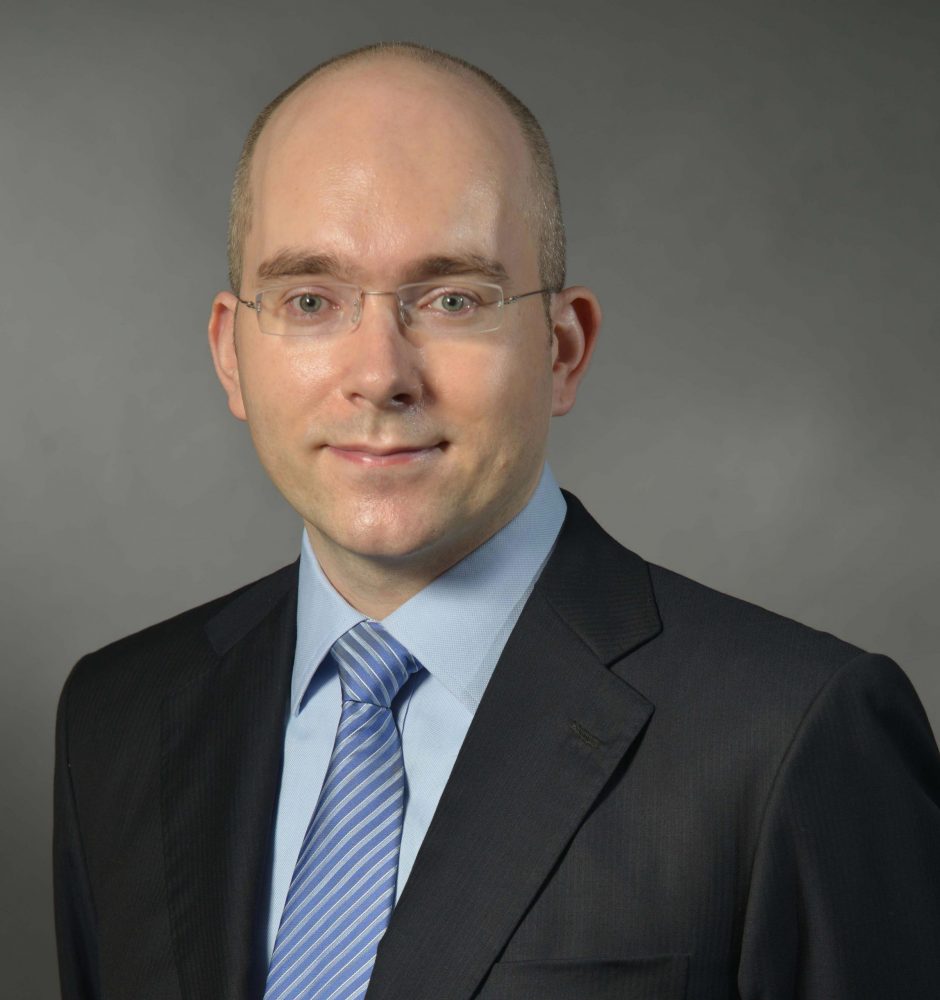 BBA(IBGM) Programme Director
Principal Lecturer
Academic & Professional Qualification
Ph.D. in Finance, Vienna Graduate School of Finance (WU Vienna), Austria
M.S. in Mathematics, Texas A&M University-College Station, USA
Vordiplom in Applied Mathematics ("Wirtschaftsmathematik"), Ulm University, Germany
Matthias Buehlmaier is a principal lecturer in finance and the BBA(IBGM) program director at HKU Business School, University of Hong Kong (HKU).
Please visit his website www.buehlmaier.net for more comprehensive information.
He has been a Visiting Fellow at the University of Cambridge at Hughes Hall and Cambridge Judge Business School via the Doris Zimmern HKU-Cambridge Hughes Hall Fellowship. Moreover, he has been a Visiting Scholar at the Department of Finance, Regensburg University. Since April 2020 he is an Advance HE Fellow.
His research has appeared in the Review of Financial Studies (Oxford University Press), the Review of Finance, and is featured in the Harvard Law School Forum on Corporate Governance and Financial Regulation.
He is a winner of several teaching and research awards, e.g. the Outstanding Teaching Award and the Teaching Innovation Award granted by HKU, three Faculty Outstanding Teaching Awards, the inaugural Faculty Teaching Innovation Award, the Hong Kong Asian Capital Markets Research Price from the HKSFA, and the Stephan Koren Prize, to name a few.
The first university course worldwide (to the best of his knowledge) on the topic of text analytics and natural language processing (NLP) in finance and fintech was developed and taught by him in 2018, with new iterations of the course taught every subsequent year.
He graduated with distinction from the Portfolio Management Program at the ISK Research Institute for Capital Markets, Austria, where he managed a successful stock portfolio.
In addition to his academic endeavors, he is excited about staying in contact with industry practitioners, regulators, and policy makers. Feel free to reach out if you would like to discuss topics related to his interests listed above, e.g. in relation to teaching, research, speaking engagements, consulting, applied industry projects, collaboration, or other knowledge exchange activities with business, government, or the public.
Furthermore, if you are looking for talended students for internships or placements, he would be pleased to connect you with HKU Business School students.
Investment management and investment strategies with a focus on quantamental, quantitative, or data-driven approaches
Asset pricing, market efficiency, and price discovery
Corporate finance, in particular mergers & acquisitions (M&A)
Financial market stability, financial "bubbles," cycles, and crises
Data science and big data in finance
Machine learning and artificial intelligence (AI) in finance
Text analytics and natural language processing (NLP) in finance, e.g. textual analysis of financial media, social media, or company filings
Bayesian data analysis
Predictive analytics and forecasting
Fintech and wealthtech
Financial Media, Price Discovery, and Merger Arbitrage. Review of Finance, 25(4) (2021), 997-1046. (With Josef Zechner)
Winning paper of the Hong Kong Asian Capital Markets Research Prize 2013 of the Hong Kong Society of Financial Analysts (HKSFA) and the CFA Institute
Should Investors Join the Index Revolution? Evidence from Around the World. Journal of Asset Management, 21(3) (2020), 192-218. (With Kit Pong Wong)
Are Financial Constraints Priced? Evidence from Textual Analysis. Review of Financial Studies, 31(7) (2018): 2693-2728. (With Toni M. Whited)
Second Prize at CQAsia 2014 Academic Competition
Debt, Equity, and Information. Journal of Mathematical Economics, 50 (2014): 54-62.
Service to the University/ Community