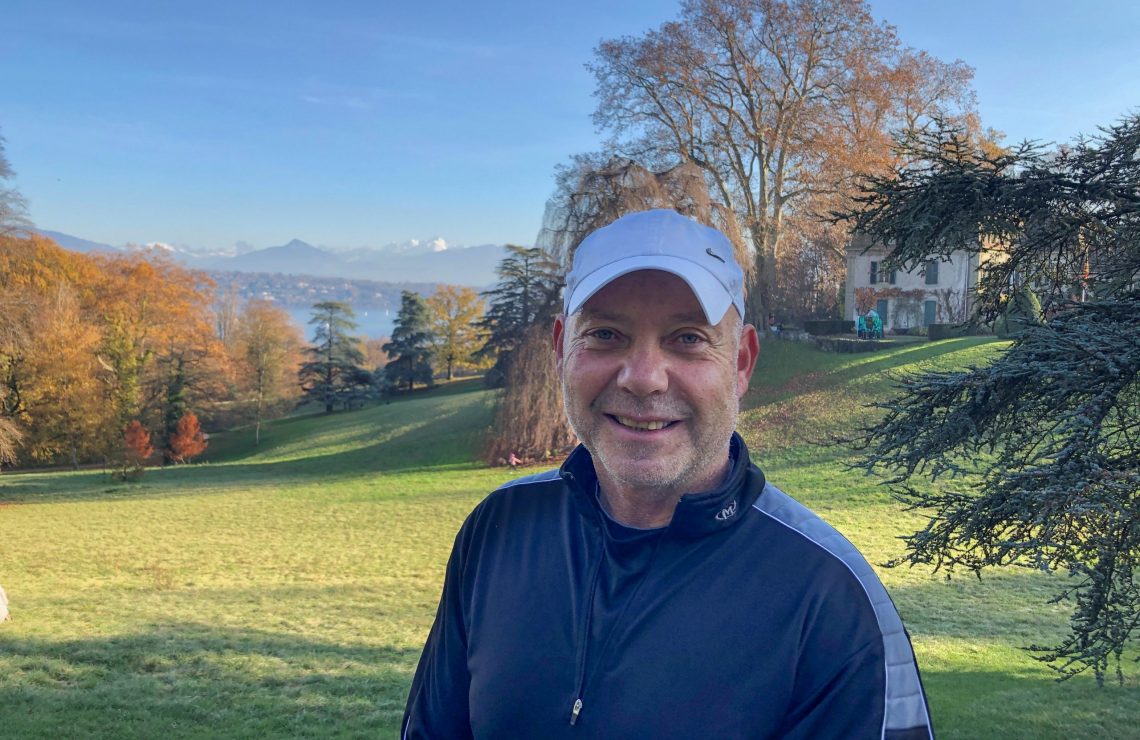 School news
Our Vanguard into the Middle East – Professor Roni MICHAELY
15 Sep 2021
Professor Roni Michaely is a well-known academic in the world of finance. Being the former director of the Israel Securities Authority, and the broad member and one of the first investors of Tipranks, a successful Israeli startup, his remarkable achievements have won the respect from our Dean and Faculty management. Professor Micahely leads the creation of the HKU Entrepreneurial and Innovation Hub in Israel which will foster the school' expansion into the Middle East and Europe.
Driven by sheer curiosity
Although working in academia has a staid public image, for Professor Michaely it is as exciting as working in a start-up because academic research is about breaking new ground – in this case at the frontier of knowledge – and envisioning new ideas for the future. His "frontier" is in the study of how conflicts of interest affect financial decisions. Using diverse methodologies and subjects, he has earned a strong reputation globally and has been receiving academic awards for his output since 1996, including 2020 Review of Finance best paper award, the 2017 Distinguish research award of the Eastern Finance Association, the 2005 Journal of Financial Economics Fama Prize for best paper, The Review of Financial Studies 1999 Barclays Global Investors/Michael Brennan Runner-up Award, and the 1996 Western Finance Association Award for best paper on investments, just to name a few.
A critique on SRI funds
Some of Professor Michaely's recent research focuses on the role of firms and investment managers in combating climate changes. As problems such as climate change and social inequality are deteriorating in a global scale, some urges companies and investment management firms to take up more social responsibilities such as environmental protection and stakeholder welfare, instead of solely focusing on profit. Against this backdrop, a myriad of socially responsible investment (SRI) funds have emerged in the market. One can think of three strategies taken by these funds. First, they may simply invest in companies with good ESG scores. This is a relatively simple strategy which does not require too much on-going efforts from the funds. Second, in line with their fiduciary responsibilities, the funds may get actively involved in the firms they invest in, and actively change their environmental policies. Third, they may "Greenwash"—that is, they advertise themselves as having ESG as one of their objectives but in fact they do nothing. They do not materially tilt their portfolios towards ESG stocks, nor do they affect firms' policies towards these goals. A paper by Professor Michaely and three other scholars titled "Does Socially Responsible Investing Change Firm Behavior?" contributes to this debate by examining these three possibilities. That is, it examines whether SRI funds choose firms with good environmental and social conduct or whether they cause their portfolio firms to improve environmental and social conduct. He discovers that these funds choose to invest in firms that already have (relatively) good records.
Across a variety of tests, it finds consistent evidence that SRI funds do select companies with better environmental and social conduct. On average, SRI funds hold firms that pollute significantly less and that invest more in pollution abatements. Furthermore, SRI funds hold firms that have higher employee satisfaction (e.g., better corporate culture, better career opportunities and compensation benefits), and fewer workplace accidents. Finally, firms in SRI funds' portfolios have greater gender and ethnic diversity on the board of directors. In sum, SRI funds offer their investors a portfolio of firms with higher environmental and social standards.
However, the paper also finds that SRI funds do not improve the environmental or social conduct of their portfolio firms. The researchers find that changes in SRI fund ownership are followed by zero improvements in their portfolio firms' environmental or social conduct. In additional tests, they further verify that these zero findings are not due to statistical issues, insufficiently long horizon, or fund ownership stake. SRI fund investment reliably has no effect on the conduct of their portfolio firms.
Professor Michaely believes fund managers can do so much more, such as balloting proposals at company annual meetings and lobbying top managers. A few SRIs have been showing how this can be done, such as Engine #1, whose actions encouraged Exxon to change its environmental policies.
SRI funds could also threaten to exit to coerce companies into improving their behaviour. "There are many ways, direct and indirect that fund managers show firms they are serious about changing their environmental and social policies. They can talk about it directly with managers, they can talk about it to the press, they can say they are planning to sell the stocks of a certain company in their portfolio for not acting socially responsible enough." said Professor Michaely. As many investors care about corporate social responsibility, Professor Michaely hopes that his article can pressure SRI funds to be more active in improving firms' environmental and social policies.
From Israel with innovation and entrepreneurship
So, with his strong academic and business experience, what attracted Professor Michaely to Hong Kong? The lure of the East, the strategic position of Hong Kong as a bridge between the east and the west, and the rising importance of China as one of the world economic powers, and the proven and impressive academic status of Hong Kong University all played an important role in the decision. HKU was also a natural choice given its academic reputation and longstanding position as an academic gateway to China and the East.
Having Professor Michaely at the HKU Business School is a great benefit to the School, for his academic record, his passion for teaching and for the ability to leverage his expertise and  expand the school presence and reputation internationally. In Asia, we have a centre in Beijing and our centres in Shenzhen and Vietnam in the pipeline. The addition of Professor Michaely, with his private sector experiences in the Israel, with his keen interest in high tech start-ups and firms, and strong network with scholars from Asia, the US, and Europe, opens up possibilities for the School to tap into the Israel, the Middle East, and other parts of the world.
The establishment of The HKU Innovation Hub in Israel to promote innovation and entrepreneurship is an exciting and challenging task that Professor Michaely is totally up for. The main goals of this endeavour are to foster collaboration between entrepreneurs from HK and China and those from Israel (and later on, also Europe), help to further foster the innovation and entrepreneurial spirit in the region, and establish collaborations between HKU scholars those in other parts of the world,
Professor Michaely envisions that the centre will foster intellectual exchanges between Israel and Hong Kong, benefiting students, scholars, entrepreneurs, and business leaders from the two regions. Israel is a start-up nation and the spirit of entrepreneurship is strong among its young people. As professor Michaely summarizes: "This is a truly exciting journey for me. I am looking forward to work with my excellent colleagues at HKU, to meet the students and interact with the business community in Hong Kong and China. I believe the innovation center HKU is establishing in Israel will bring significant benefits to all communities involved and I am very happy to be a part of this."