School news
Dr. Guojun He receives Faculty Knowledge Exchange (KE) Awards 2022
12 Aug 2022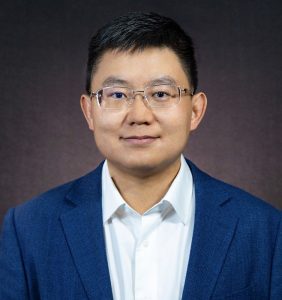 Congratulations to Dr. Guojun He on winning the Faculty Knowledge Exchange (KE) Awards 2022.
With his award-winning research 'The Extraordinary Success of China's War on Pollution', Dr. He raised awareness of China's success in tackling pollution in recent years and highlighted the social, economic and health impacts of environmental pollution in the Mainland. Dr. He also actively participated in academic exchange forums, and his research findings were widely covered by mass media and integrated into learning activities.
Dr. He is an economist working on environmental, development, and governance issues. He is now an Associate Professor in Economics at the University of Hong Kong. He holds a concurrent appointment at the University of Chicago's interdisciplinary Energy Policy Institute (EPIC) and serves as the research director of its China Center (EPIC-China).
The Faculty Knowledge Exchange (KE) Awards were introduced in 2011 to recognise each Faculty's outstanding KE accomplishment that has made demonstrable economic, social or cultural impacts to benefit the community, business/industry, or partner organisations.