27 Jun 2023 | Alumni , Event
A Resounding Success – the 2nd Global Reunion Alumni Talk
Videos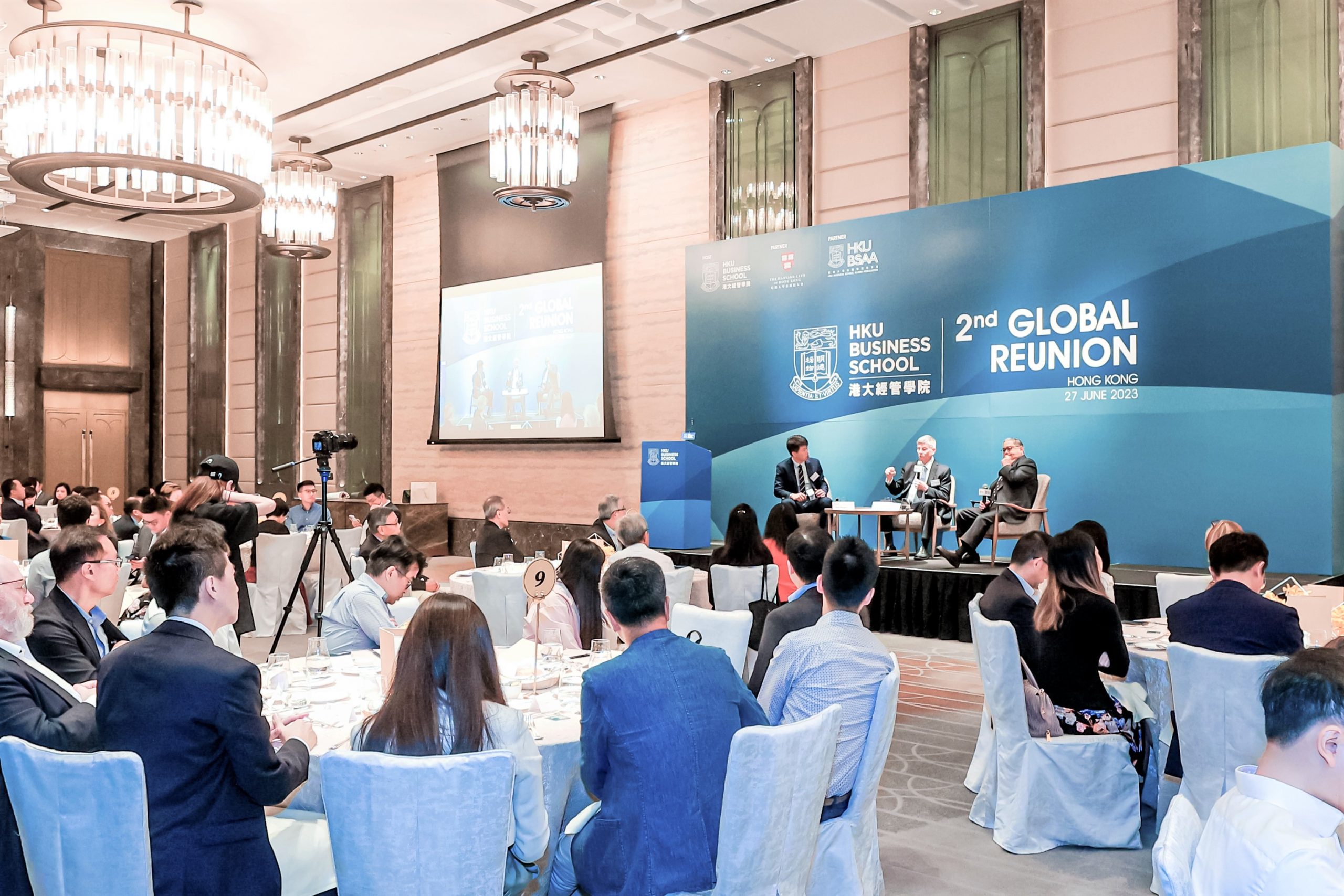 Photos
We are thrilled to announce the success of the 2nd Global Reunion Series Alumni Talk, hosted by HKU Business School, co-hosted by HKUBSAA and the Harvard Club of Hong Kong, on 27th June 2023. We had the privilege of hosting Prof. William Kirby, a distinguished scholar from Harvard University, who explored the history of universities and their impact on the world. He highlighted the challenges and opportunities that higher education institutions face in the 21st century, and shared his views on how universities would rise as leaders in this rapidly changing and innovative era.
The event was attended by over 130 alumni, from HKU Business School and Harvard University, offering a wonderful platform for networking, reconnecting with old friends, and exchanging ideas.
Following the presentation, there was an in-conversation session between Prof. William Kirby, Dr Victor Fung, Group Chairman of the Fung Group and Chairman of the HKU Asia Global Institute, along with Prof. Hongbin Cai, Dean of HKU Business School. This engaging exchange provided the audience with additional insights into the changing landscape of higher education, and the role of universities in fostering innovation and driving global progress.
Finally, we extend our thanks to all attendees for their participation and enthusiasm, making the event a truly memorable one. We look forward to bringing more of such engaging and informative events to our alumni community.