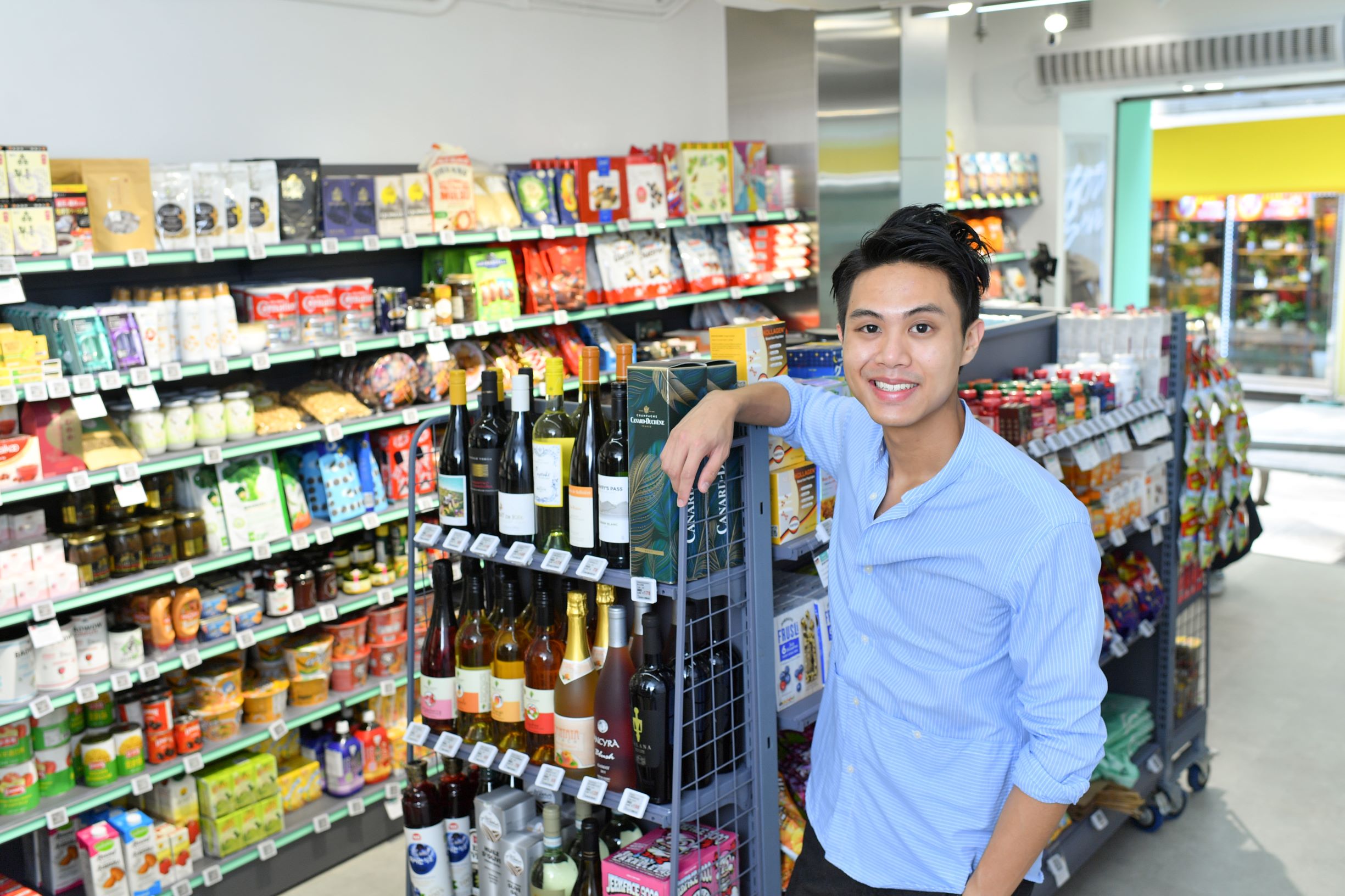 Terence Hon (BBA 2019), Co-Founder of GreenPrice, is on a mission to reduce the amount of food going to landfill, all while offering value to Hong Kong shoppers.
When many business school graduates dream of going into the likes of banking or management trainee jobs, Terence had ambitions to run his own business and do some good too. We are in the Wellington Street branch of his chain store that sells groceries at affordable prices which also helps the environment. They do it by taking the items that other people don't want – surplus and short-dated stock – and making them into a value proposition in the heart of Hong Kong's financial centre of Central, in addition to their other branches in Wan Chai, Kwai Fong and Kwun Tong.
One man's trash is another's treasure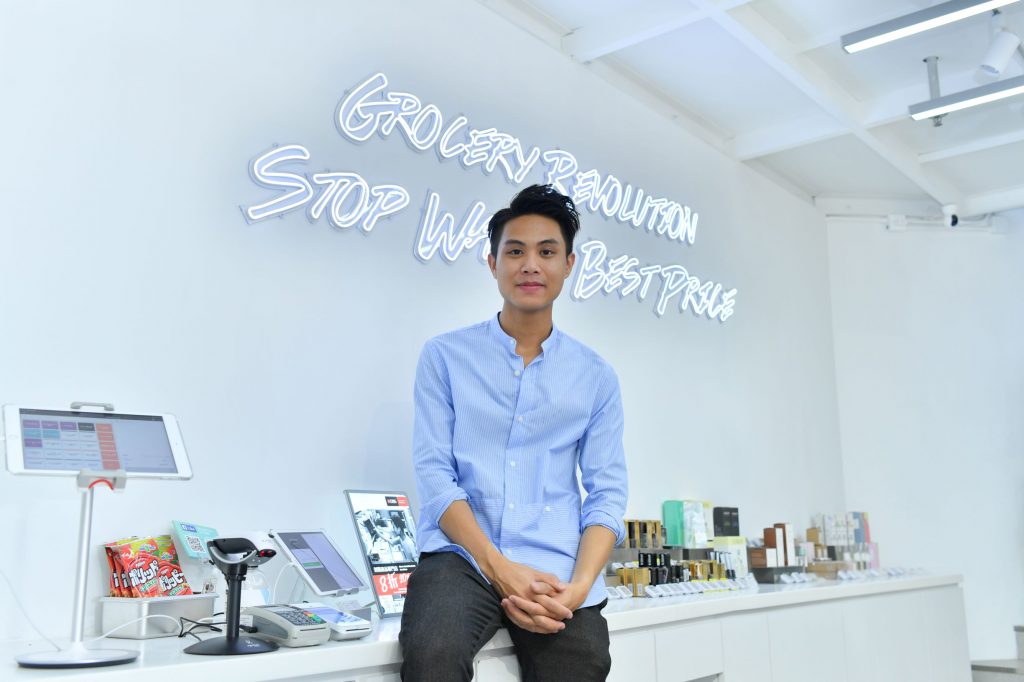 Sitting in the loft of the Central store, we discuss with Terence his motivations and how he made throw away items cool and safe – by carrying out extensive testing and research with scientists and NGOs. "We are targeting goods that are near their 'best before' dates, but this is more than commercial proposition, this is a social movement for both people and the environment," he says.
The cause he is fighting for is a good one – more than 3,600 tonnes of food waste each day are filling up Hong Kong's landfills already brimming with trash. In Hong Kong, approximately 150 million expired food items are thrown out each year (*2014 estimate). There is a crisis on our hands and Terence and his partners are acting to both save the environment and offer affordable food to Hong Kong people.
A green movement with HKU origins
GreenPrice began as a team project for a social enterprise competition during Terence's studies at HKU Business School. After much brainstorming with team members and visits to the likes of local charity Food Angel, it blossomed into a pop-up booth and then a store in an industrial unit in Kwun Tong. "We had to put much effort into convincing consumers to try the products, and we had to be cautious about store location where sales could support the rental cost," says Terence.
Running a retail business in Hong Kong is difficult, but Terence and his team have turned this negative philosophy on its head. "Not many supermarkets have western high-end luxury items with an environmental angle. And our products are half the price of other shops. We also change our selection regularly," says Terence.
Essential to the business was forming a network of suppliers, who can make money from goods they would have to throw away. A challenge of GreenPrice's business is not being able to reorder items and constantly searching for other products. "We need to be resourceful and this involves a lot of effort in ensuring a mix of goods, whether from making cold calls or doing market research," says Terence.
Stopping waste at the best price
To be successful and create growth, value is at the heart of the business. "Our motto is 'Stop Waste. Best Price.', and I would say that the latter is one of our core elements, we keep items that are 30 to 50 percent off the market price," says Terence.
Double majoring in information systems and business design and innovation helped Terence hone skills in designing and marketing products, which has been directly relevant for this leading role in GreenPrice, especially when it comes to starting projects from scratch. But establishing a retail business in Hong Kong takes some real guts – was he ever scared by the proposition? "The key for us was starting small, we faced challenges, but had a low opportunity cost because we were just students, if we messed it all up we could go and find a job. I thought we should be bold and that attitude has paid off," says Terence.
Adding strength to HK's startup and sustainability scene
To get started, the team did everything from moving boxes to being the face of the business on the media. "Although I did a lot of goods-lifting I am still unfortunately not that muscular," Terence laughs. At the end of the day, adding some strength to both Hong Kong's startup and sustainability scene is more important.
What advice would he give to students who want to begin their own start-ups? "Be persistence, and tackle issues bit by bit, no matter it is a trivial matter of fixing a shelf or something much larger such as market strategy," says Terence.