Serious Business: Why changes in the perception of ethical leadership are important to companies
19 July 2021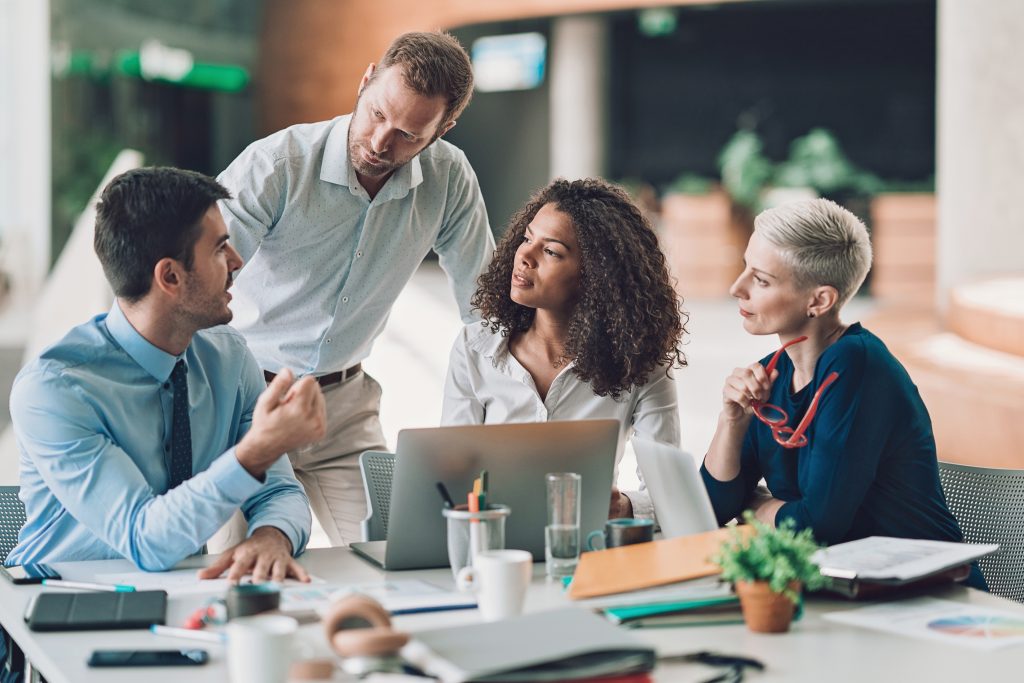 These days, the word "ethics" is never far from news headlines. Ethics in politics, ethics in banking, technology, elections, artificial intelligence, COVID-19 vaccinations…it's a long list. Ethics is an emotional and emotive topic. Naturally, people feel just as strongly about ethics in the workplace as they do in their personal lives: working under managers with "good" or "bad" ethics can also provoke an emotional response. Three HKU Business School researchers from the Management and Strategy Area, Professor Thomas Ng, Dr Dennis Hsu and Ms Chang Su, recently explored this topic in detail.
A battle between pride and contempt
The three researchers theorised that fluctuations in how employees perceive changes in their managers' ethics can "signal important changes in the nature of the employment relationship" – specifically that these perceptual changes can affect their pride in or contempt for their company. "Pride" and "contempt" are strong words, but relevant when measuring ethical leadership.
At its driest definition, ethical leadership is "the demonstration of normatively appropriate conduct and the promotion of such conduct among employees." One could also define it as "putting people who will model 'good' conduct in their actions and workplace relationships into leadership positions." Ethical leaders do not just demonstrate this conduct, they use rewards and punishments to strengthen employees' moral compasses, act as role models, and generally try to steer workers away from "unethical and counterproductive behaviour."
Yet these definitions and labels neglect an important point – human beings are changeable, mutable creatures. Over time, leaders can shift their leadership techniques in response to changes in circumstances, training, personal experiences, and variations in workplace goals. Similarly, how employees perceive their leaders can also change – varying with their opinions on a leader's performance and with their own personal circumstances.
What these HKU researchers wanted to discover is how these perceptual changes affect employees' relationship with their places of work; specifically, whether the changes increase or decrease pride or contempt in the organization and how this further affects turnover and something called "employee voice."
Giving a voice to emotions
Essentially, employee voice is "the opportunity to express ideas, concerns and perspectives with authenticity and without fear of social or workplace consequences." Their study divides this into functional voice – which consists of constructive and supportive expressions that "help an organization to improve, innovate and thrive;" and dysfunctional voice, which is defensive and destructive and "can damage morale and stifle adaptability."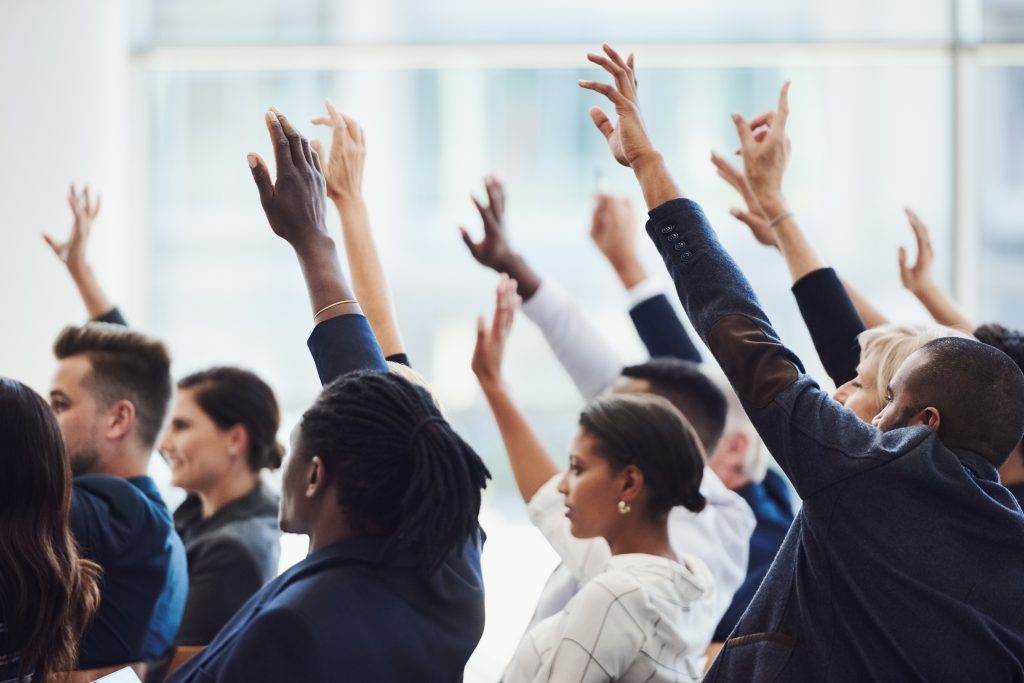 Speaking up at work, even for positive reasons, is often seen as a risk. "To engage in voice, employees need a strong push," as the authors say. By linking pride and contempt to voice, the study aimed to test the effects of these emotions on employee behaviour – i.e. do they continue to speak up, or change the way they speak up? They also included turnover as the ultimate measurement of pride and contempt – i.e. do people want to keep working at their job or quit?
If it sounds complicated, it's because it is. Effectively measuring emotions is tricky, as you are dealing with a spinning mass of ever-changing data points. Yet emotions are vital to determining perceptions of leaders and organizations.
Social exchange theory: part of the picture
To begin the experiment, the researchers looked to social exchange theory, which proposes that reciprocity is at the core of all relationships and the mutual exchange of valuable resources eventually produces "a stable, trusting and satisfying social exchange characterized by strong emotional investments from both partners." At work, leaders and supervisors are seen as symbols of the organization; thus, employee relationships with these leaders are proxies for their relationships with the entire company. To oversimplify, a good relationship with your boss = a good relationship with the company, while a bad relationship with your boss = maybe it's time to look for a new job.
They also decided to explore consistency, checking to see whether employees who witnessed consistent levels of ethical leadership (whether high or low) had different levels of pride and contempt to those who witnessed changes in ethical leadership. Again, over-simplistically, if you have an unethical boss but then they improve, your perception of them will improve.
But nothing in academia is so simple. In fact, the authors developed no less than eight hypotheses (with further sub-hypotheses) to be tested in two studies. These hypotheses proposed specific changes to pride and contempt under different conditions of ethical leadership and proposed certain effects of pride and contempt on voice and turnover. For example, H1 stated "When current EL (ethical leadership) is held constant, greater changes in EL perceptions are related to greater same-direction changes in pride over time;" while H5 proposed that "employees who experience greater increases (decreases) in pride are less (more) likely to leave the organization than those who experience weaker increases (decreases)."
Two studies are better than one
These questions were explored first in a 900-participant vignette experiment that used hypothetical work scenarios to examine the various emotional effects of changes in ethical leadership. This experiment was extended in a second study, lasting 14 months, that tested the effects of changes in ethical leadership perceptions in a field setting.
Study 1 was a "3×3 factorial design," which matched three baseline ethical leadership levels with three change conditions. The vignettes centred on a mythical manager named John who has different approaches to ethics at work – in the low baseline, John frequently tolerates violations of ethical standards and has a "get it done by any means necessary" attitude. The medium baseline sees John make ethical compromises and weighs up the costs and benefits before solving problems, while the high baseline imagines a saintly John doing the right thing and putting ethics first, always.
The participants were first randomly assigned into the baseline categories and asked about their levels of pride, contempt and voice intentions (would they use a functional or dysfunctional voice?) if they were to work in John's organization. Then, they were put into one of three change conditions – which imagined John four months later, either improving his ethical stance, staying the same, or getting worse – and asked to report their levels again. All these scores were duly measured and tabulated, and after analysis, provided significant insights into which hypotheses might be supported.
But, given the limitations of these fictional scenarios and questions about intentions rather than actions, the researchers needed to dive deeper and obtain more robust data. Study 2 involved 470 workers – university alumni, actually – in various industries who completed recurrent questionnaires measuring their perceptions of ethical leadership, emotions and voice over eight months, and measured turnover six months after that. After artfully using several statistical techniques to analyse the raw data, the researchers had their answers.
Their first five hypotheses were supported – changes in ethical leadership perceptions positively predicted changes in pride, while changes in pride predicted changes in functional voice, and changes in pride negatively predicted turnover. They also determined that both consistency and change were important to employees' perceptions of ethical leadership; interestingly though, they found that changes in contempt did not predict turnover.
Ethics matter, now more than ever
So, after hundreds of surveys, gigabytes of analysis and years of work – what does all this research mean? And what lessons does it hold for employers and employees?
First, the researchers have moved the field of leadership studies forwards. Taking a dynamic view of ethical leadership and incorporating an employee's emotional attachment to a company into research are new ideas – in the past, academics took a much more static approach.
The disproving of one hypothesis also led to an interesting observation: "increases in pride predicted turnover, but not increases in contempt." This suggests that for employees, "'staying put' is easier than leaving." Positive feelings may help reinforce employees' status quo by "giving them a reason to stay," whereas leaving a job may require additional push factors – providing another potential direction for future research.
As for the real-world implications…well, their conclusion that "the consistent display of a high level of ethical leadership is especially valued" should not surprise anyone. However, the observation that "a manager who initially displays a high level of ethical leadership [but who] may not be able to maintain it over time might impact employees" should raise a few eyebrows.
These deductions indicate that businesses need to be alert to changes in their leaders' morals, understand how employees perceive these changes, and appreciate how all this affects a company. As the authors say, "Once ethical leadership starts to decline from a high level, employees may become increasingly sensitive to any further declines…which signals an increasingly unfavourable future with the organization." Similarly, "changes in ethical leadership that are witnessed by employees can…bring about significant changes in employees' feelings [and] lighten a previously dark career future."
As for concrete steps, the authors suggest assessing employees' perceptions from time to time through open communication, surveys or focus groups, so companies can rapidly formulate strategic responses that promote growth and repair declines in ethical leadership.
Towards the end of their paper, the researchers note that "in a corporate world plagued by ethical scandals, managers are strongly and regularly encouraged to display a high level of ethical leadership." This somewhat understates the importance of such behaviour: without ethics, an organization may well become unmoored from its workforce and drift, rudderless, into blackness. Ethics is, truly, serious business.
About this Research
Ng, T. W., Wang, M., Hsu, D. Y., & Su, C. (2021). Changes in perceptions of ethical leadership: Effects on associative and dissociative outcomes. Journal of Applied Psychology, 106(1), 92.
Sources
Bazerman, M. (Sept.-Oct. 2020), A New Model for Ethical Leadership, Harvard Business Review. https://hbr.org/2020/09/a-new-model-for-ethical-leadership
The Chartered Institute of Personnel and Development (2021). Employee Voice Factsheet. London, England, https://www.cipd.co.uk/knowledge/fundamentals/relations/communication/voice-factsheet
Eisenberger, R., Stinglhamber, F., Vandenberghe, C., Sucharski, I. L., & Rhoades, L. (2002). Perceived supervisor support: Contributions to perceived organizational support and employee retention. Journal of Applied Psychology, 87, 565–573. http://dx.doi.org/10.1037/0021-9010 .87.3.565
Foa, E. B., & Foa, U. G. (1976). Resource theory of social exchange. In J. W. Thibout, J. T. Spence, & R. C. Carson (Eds.), Contemporary topics in social psychology (pp. 99–131). Morristown, NJ: General Learning Press.
Mayer, D. M., Kuenzi, M., Greenbaum, R. L., Bardes, M., & Salvador, R. (2009). How long does ethical leadership flow? Test of a trickle-down model. Organizational Behavior and Human Decision Processes, 108, 1–13. http://dx.doi.org/10.1016/j.obhdp.2008.04.002
Sigurjonsson, T. O., Arnardottir, A. A., Vaiman, V., & Rikhardsson, P. (2015). Managers' view on ethics education in business schools: An empirical study. Journal of Business Ethics, 130, 1–13. http://dx.doi.org/ 10.1007/s10551-014-2202-z
University of Saint Mary (2021). What Is Ethical Leadership?, https://online.stmary.edu/mba/resources/what-is-ethical-leadership
Weiss, H. M., & Cropanzano, R. (1996). Affective events theory: A theoretical discussion of the structure, causes, and consequences of affective experiences at work. Research in Organizational Behavior, 18, 1–74.
Western Governors University (2020), What is ethical leadership?, https://www.wgu.edu/blog/what-is-ethical-leadership2001.html#close