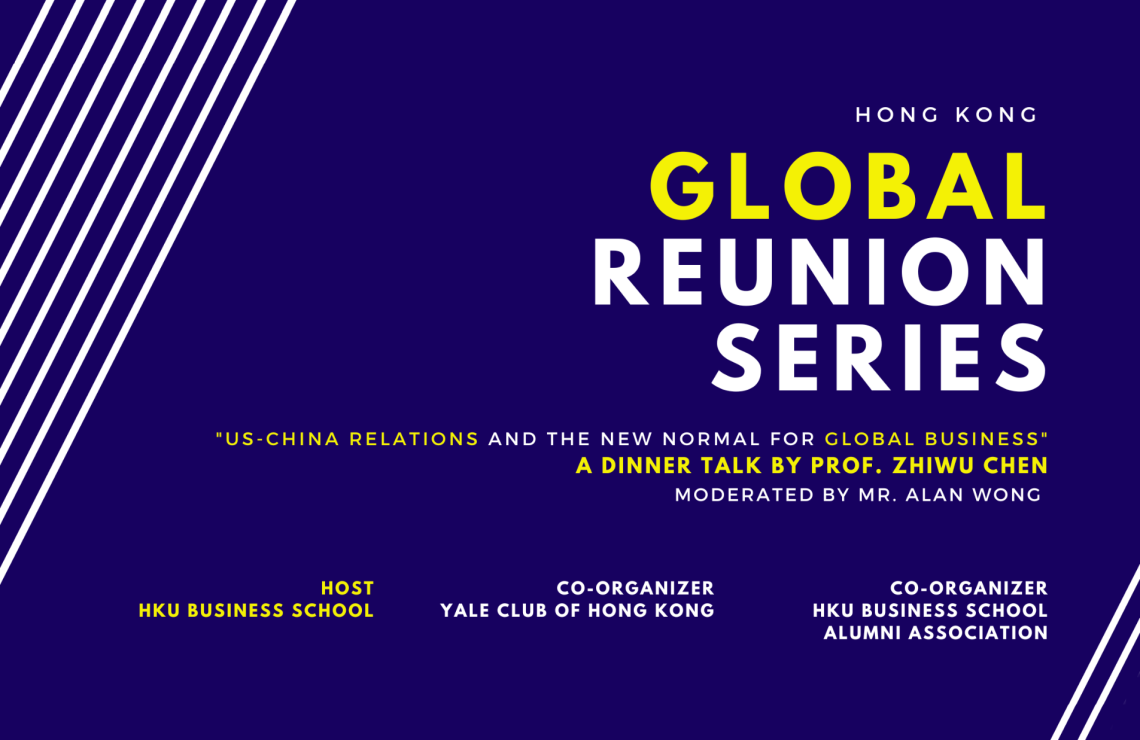 School news
Inaugural Global Reunion HKU Business School Alumni Dinner Talk
12 Jan 2023
VIEW MORE
The inaugural edition of our brand new "Global Reunion Series" Alumni Dinner Talk was successfully held on January 12! Hosted by HKU Business School and co-hosted by HKU Business School Alumni Association and Yale Club of Hong Kong, a full house of about 100 of our own amazing alumni and alumni from Yale University came out to mingle, reconnect, and hear HKU's very own Professor Zhiwu Chen to share his sharp insights on US-China relations and the state of the global economy.
Echoing the theme of "Global Reunion", the dinner talk came on the heels of the reopening of the Hong Kong-Mainland China border, as well as the resumption of quarantine-free travel between Hong Kong and the world since the start of the pandemic. We look forward to bringing our valued alumni even more of these exciting events in 2023!
Let's revisit some of the memorable moments on the event.