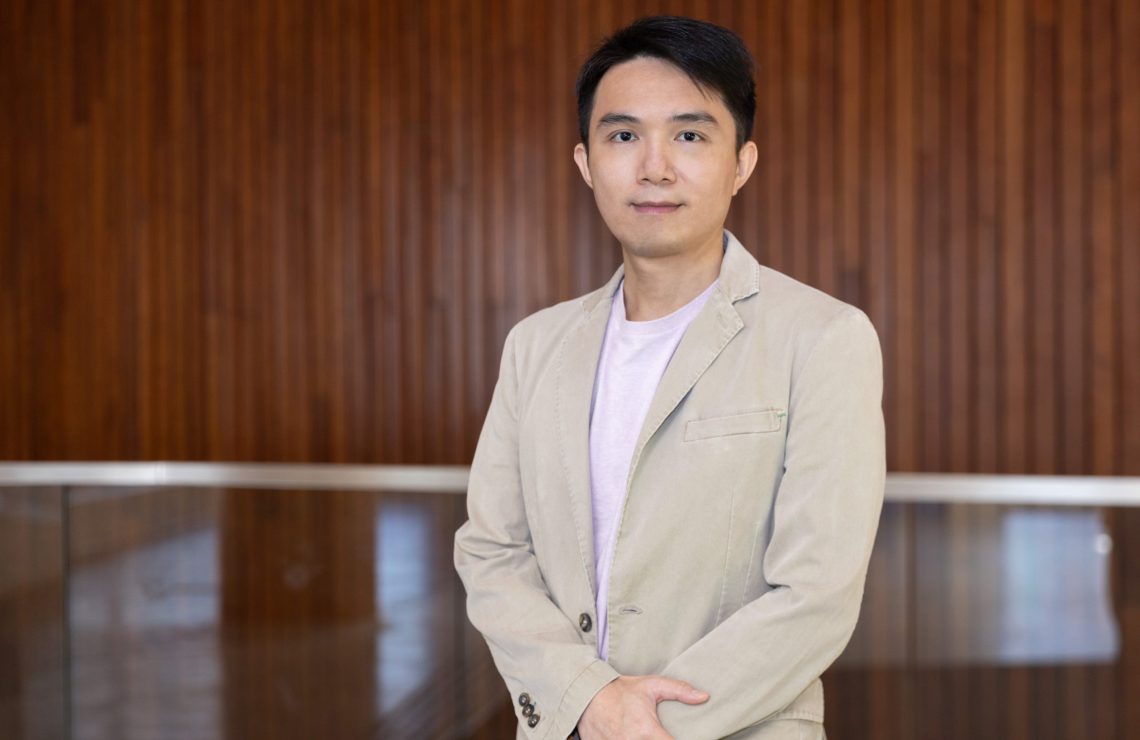 School news
Dive Deep and Touch the Bedrock of Business – Dr. Ka Chung Travis Chow
9 Dec 2021
Accumulating years of research and teaching experiences in Canada and Singapore, Dr. Chow believes that it is the time for him to return and contribute to the city that raises him. Joining us in July 2020, Dr. Chow is an Assistant Professor in Accounting.
To explore the blue ocean of business studies
"I had met a tutor in a private cram class in secondary school who really knows how to stimulate students' interests in economics. This experience really inspires me to become a teacher," said Dr. Chow. "After completing my undergraduate studies, I have grown increasingly fond of economic theories and the research methodologies used. I have also developed a deep interest in analysing individual and corporate behaviours." To further pursue his interests in economics, Dr. Chow decides to pursue postgraduate studies and develop a career in academic research.
Down the road, Dr. Chow has come to the realisation that many forms of corporate behaviours are connected to accounting. Dr. Chow explains to us that accounting principles are the bedrock of the modern business world. It shapes the modus operandi of firms and impacts formulating policies. Attracted by the idea of collaborating with scholars from multidisciplinary streams, Dr. Chow has eventually become an accounting scholar specialised in taxation.
Colour your gold grey during tax holidays
A recent research conducted by Dr. Chow studies how US firms exploit overseas tax holiday arrangements to perform profit shifting. A tax holiday is a government incentive program that offers a tax reduction or tax elimination to businesses for a limited period after meeting certain prerequisites, such as establishing a local headquarter and hiring local workers. It is commonly used by developing countries to stimulate foreign investment.
"My co-authors and I discover that US firms significantly increase their outbound income shifting while participating in foreign tax holidays. On average, firms shift over $40 million more income per year out of the United States, effectively deferring over $10 million in tax per firm each year," said Dr. Chow. However, the research also discovers that this arrangement has created the problems of tax uncertainty, as firms face difficulties anticipating the outcomes of future tax audits. The research discovers that firms reported a 33% increase in tax uncertainty when participating in tax holidays.
As profit-shifting is hurting the tax income of the US government, a major tax reform was taken place through the Tax Cuts and Jobs Act (TCJA) in December 2017. Dr. Chow believes that TCJA can influence the incentives for US firms to participate in foreign tax holidays through a three-pronged approach. First, it directly offers tax exemptions to certain foreign income. Second, it reduces the US corporate tax rate from 35% to 21%. Finally, it imposes a minimum tax on a new category of foreign income called the Global Intangible Low-Taxed Income (GILTI). How the countervailing effects of the TCJA will play out in terms of US firms' incentives to participate in foreign tax holidays and firms' investment behaviours are important topics to explore. Dr. Chow foresees that it will become a subject of extensive research when sufficient data become available in the future.
The importance of seek truth from facts
Teaching in HKU for the second semester, Dr. Chow has the feeling that most students are relatively passive during learning. He urges students to be more proactively when facing difficulties in class. He believes that they should also seek confirmation with their mentors on knowledge which they thought they understand, in order to be a good learner. Dr. Chow hopes the pandemic will be over soon, and he looks forward to discussing with his students face-to-face without a mask.
Looking to the future, Dr. Chow comments that, "I am thrilled to be back and am looking forward to the opportunities to contribute to the HKU community in a variety of meaningful ways, including knowledge creation and talent grooming."