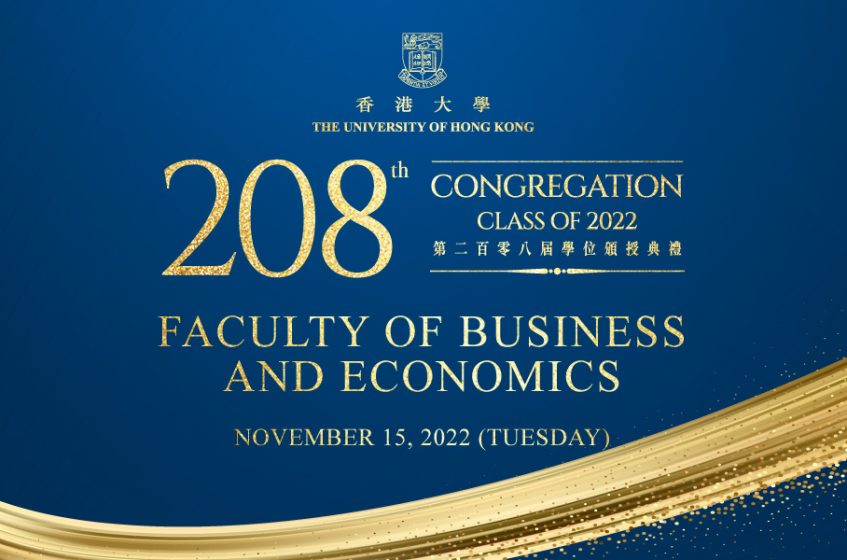 15

Nov
Event Calendar
Winter Congregation 2022
15 Nov 2022 | 14:30 - 17:00
Hong Kong: Grand Hall, L3, Hong Kong Convention and Exhibition Centre (HKCEC); Beijing: HKU Beijing Centre, Floor 5, Tower B, Asia Financial Centre; Shenzhen: HKU Business School Shenzhen Campus 3F, East Wing Building, Media Finance Centre
Date: November 15, 2022 (Tuesday)
Time: 14:30 – 17:00
Venue:
Hong Kong Session
Grand Hall, L3,
Hong Kong Convention and Exhibition Centre (HKCEC),
1 Expo Drive, Wanchai, Hong Kong
Beijing Session
HKU Beijing Centre,
Floor 5, Tower B,
Asia Financial Centre,
No. 1 Tianchen East Road, Chaoyang District, Beijing 100101
Shenzhen Session
HKU Business School Shenzhen Campus
3F, East Wing Building,
Media Finance Centre,
No. 9 Pengcheng First Road, Futian District, Shenzhen
Website: https://www.hkubs.hku.hk/graduation/2022-fall/ 
More details will be announced later.