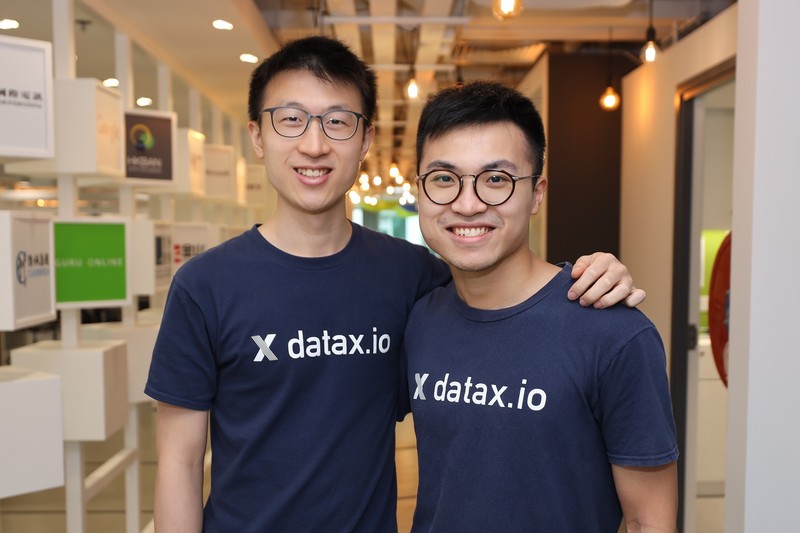 Datax is taming the AI beast
The world has been increasingly driven by data, and HKU Business School graduates Hinnes Lung (BBA(IS) 2017) and Kevin Wong (BBA(IS), 2018) have been at the heart of the revolution. Their company Datax is managing the huge amounts of information that companies have to deal with in creating Artificial Intelligence (AI) systems This can be anything from tagging images, videos or audios, to simply having more accurate data sets to compete in the marketplace.
Is information out of control?
Data can be seen as the unruly beast, you need to know how to manage it in this era of complexity. The key is to avoid "garbage in, garbage out," when inaccurate data results in AI systems that don't work. To learn more, we are at the office of Datax in InnoCentre, a tech hub hosting leading tech companies.
Young guns Kevin and Hinnes do not look out of place among the titans, as their solution is taking on a pressing need across the world. There is just too much data out there and it needs to be accurately categorised. If you don't have information ready to use in the right organised way, it becomes an impediment to business, and a problem that can snowball out of control.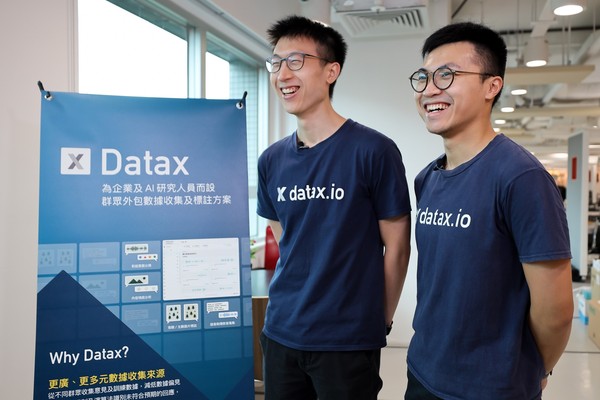 The core members of Datax (Left to right): Hinnes Lung (BBA(IS) 2017), Co-Founder & CTO; Kevin Wong (BBA(IS)
2018), Co-Founder & CEO.
"We want to be an Uber for data collection and labelling, we make a complex process straight forward for our clients… although it can be really hard work for us!" says Kevin jokingly. Whether it is analysing data for clients to understand customers more, or helping companies make their own AI solutions, Datax is passionate to help their clients go further.
AI innovation with an HKU Business School core
Datax's main members all come from HKU Business School, and the company began while they were studying. During a final year project they created an AI system to help predict future fashion trends. Working with a professor and a fashion company, they designed the AI system but found the data labelling part of the operation to be rather labourious. Seeing that this would be a common problem for companies in all industries, the team came together and Datax was born.
They have done the rounds across Hong Kong's tech scene, working in HKU's iDendron, getting funding from Cyberport, and now being at home at Hong Kong Science Park InnoCentre. It is an enviable position to be in; they are popular, coveted and rocking the world of data with their team of five people. "Simply put, Datax stands for 'data exchange', but we also were inspired by SpaceX as well. We are ready to bring data to the next stratosphere," Hinnes says with a laugh.
The team is flowing with goals, ambitions and visions, and their enthusiasm is palpable. "I think what we are trying to achieve is to be like a Trivago in data collection and labelling, we help many companies to not just label and collect data but also forge systems to lower cost and time. We want to understand the common needs in each industry and service those in a modular way. No matter what industry you are in, we can help and link up services on the AI journey," says Kevin.
Every great AI system is powered by humans
Everything seems to be very impressive, but behind it all is hard work and ingenuity. Datax developed an AI system for a manufacturer that uses algorithms to analyse videos, and allows the company to assess if factory workers are wearing the correct protective gear and performing actions correctly.
Being an up and coming AI superstar has taken the Datax guys plenty of all-nighters and trial and error. "We helped a restaurant group in Taiwan analyse their physical menus and changed them into data using OCR (optical character recognition), It was interesting because there were so many options and add-ons to choose from and it was hard to accurately capture them, we spent a lot of time checking the menus!" Hinnes says. "What many AI projects start from are people doing manual tasks, and it can be very painful," he adds.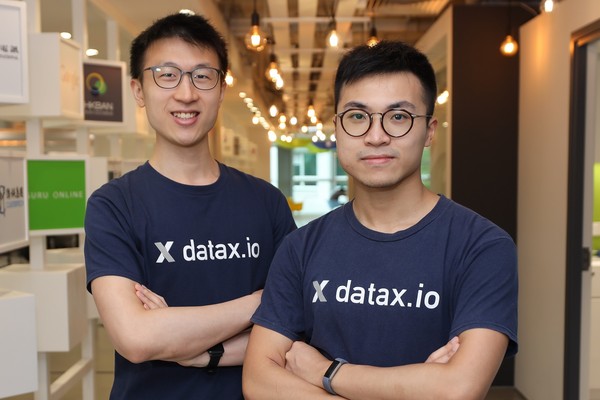 Datax strives to support every company across industries to sail through its AI journey.
Don't have a tent in the office!
With all this hard work involved, do the team think it would have been a better option to simply go into a safer job? "Entrepreneurship is not for everyone, it involves a lot of risks, time and efforts as well. You might come out with nothing in the short term – if you want a fast return, it simply may not be for you. We might spend 10 to 20 years before we get a successful story, but the journey is worth it. We work hard but it's flexible… we are still better than some people who have a tent and are sleeping in their office!" Kevin says.