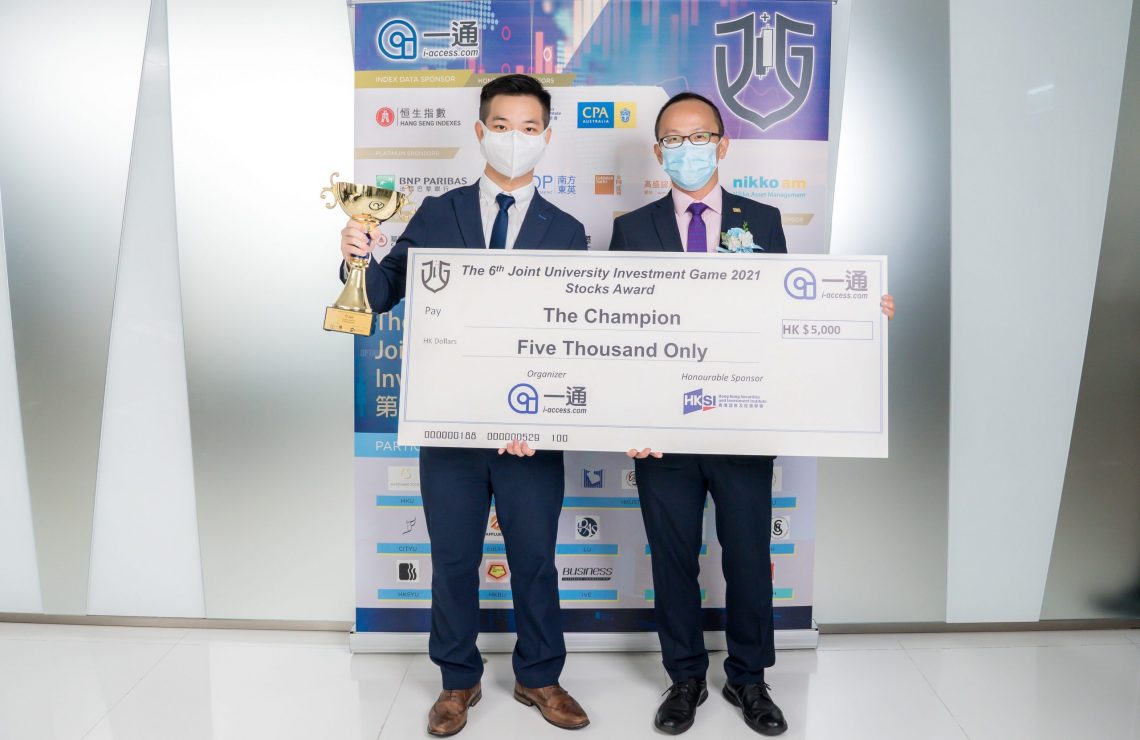 School news
Meet our Young King of Stocks – HKU Business School student Mr. CAI Justin Anderson shines at the 6th Joint University Investment Game
24 Nov 2021
Congratulations! BBA (Acc&Fin) student Mr. CAI Justin Anderson is crowned the Overall Champion in the category of "Stocks" at the 6th Joint University Investment Game!
Being the largest investment competition for University students in Hong Kong, it has attracted more than 3000 participants from over 14 universities and 20 student unions across Hong Kong and Shenzhen. During the competition, there are 6 market segments where contestants can trade: Stocks, CBBC, Warrants, ETP, Index Futures and Index Options. The top 10 contestants with the highest portfolio values enter the final.
Student's Sharing:
I would like to thank HKU, that it has provided me with a platform to network with different successful mentors and peers and boosted my investment knowledge. As a student majoring in Accounting and Finance, courses offered within the programme have contributed to my success in this competition as well.  For instance, different advanced Accounting and Finance-related courses such as financial statement analysis, Equity Valuation, and Investment Management have equipped me with the skillset of reading and analysing an individual company's performance, which is essential when making investment decisions. I can put the theories that I've learned into practice during this competition through a real investment environment.
Looking forward, I wish to pursue my dream job as an analyst and equity fund manager by utilising the vigorous academic training I have been given. I wish to serve the industry by providing professional insights for my future clients and I believe this will be developed as my lifetime interest.
CAI Justin Anderson, BBA(Acc&Fin)
Learn more about the competition: http://www.juig.hk/JUIG.html