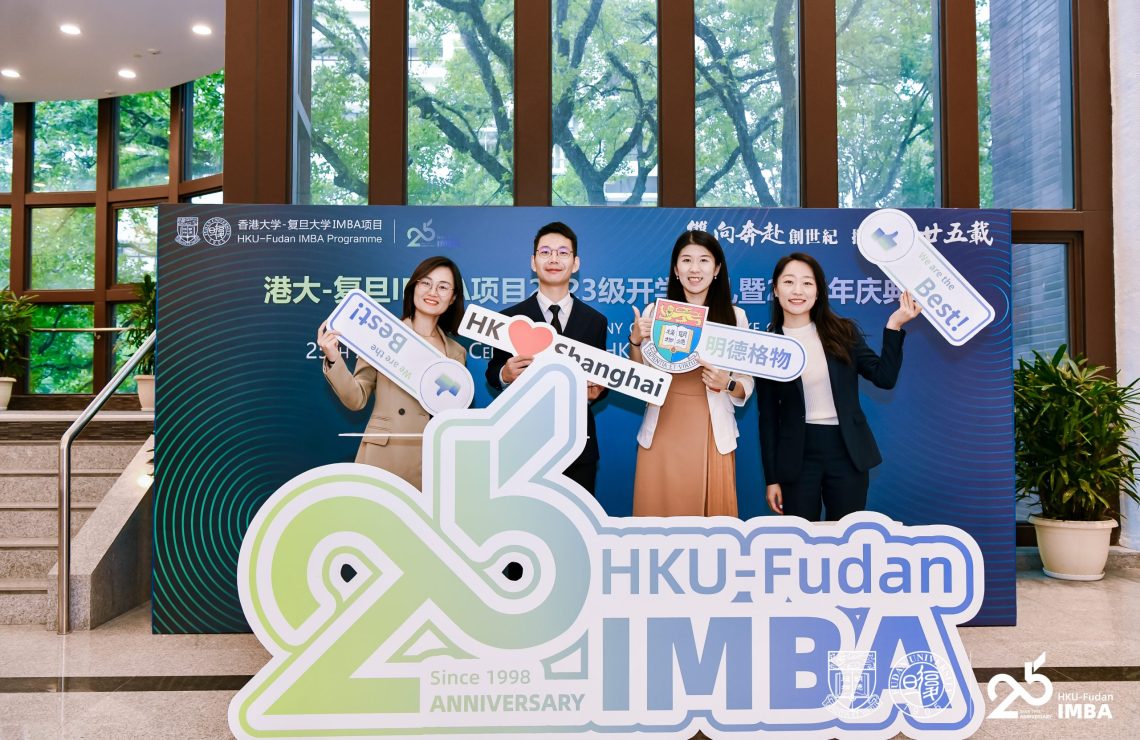 School news
Celebrating HKU-Fudan IMBA's 25th Anniversary
18 Oct 2023
Congratulations to HKU-Fudan IMBA programme for achieving 25 years of academic excellence! 
An anniversary celebration was held in HKU campus, with the aim to thank all parties for their support of the programme and to welcome 210 students who joined the IMBA program in 2023. Two main founders of the programme, Professor Y.C. Richard Wong, Provost and Deputy Vice-Chancellor, and Professor Lipeng Wu delivered speeches at the ceremony. Over the past 25 years, the academic and management staff of HKU Business School and Fudan University School of Management have made significant contributions to the quality of course teaching and operations. Meanwhile, the IMBA alumni have actively provided feedback on the course, which greatly benefits the long-term development of the program.
In collaboration with Fudan University, the top-ranked international programme has empowered nearly 6,000 aspiring business leaders over the years. Proud of our achievements, we look forward to nurturing more game-changers and sparking positive impacts in the evolving business world.
Event highlights