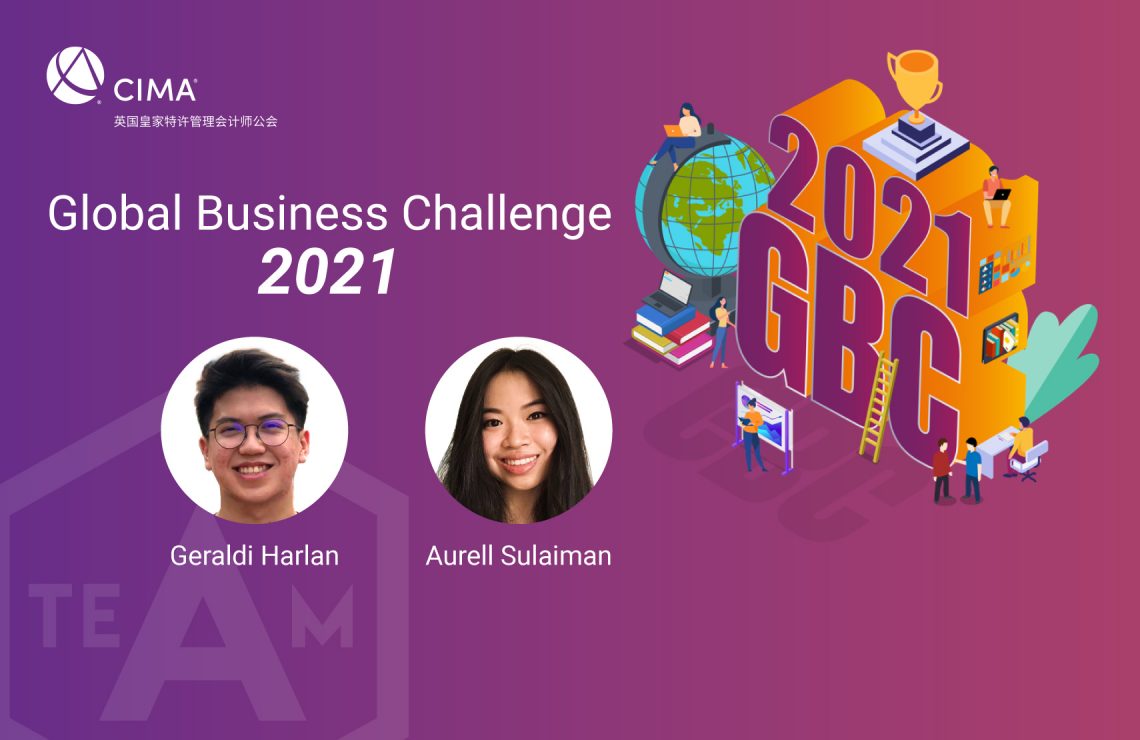 School news
HKU Business School students shine at the CGMA Global Business Challenge (GBC) 2021
18 Jun 2021
Congratulations to Geraldi Harlan, a year 1 BBA(Acc&Fin) student and Aurell Sulaiman, a year 1 BSc(QFin) student, who have won the Championship at the Hong Kong Semi-Final of CGMA Global Business Challenge. The team, comprised of two students from our School and two other members from the Faculty of Engineering, competed in the GBC 2021 North Asia Final with the winning teams from Mainland China, Macau, Japan, Taiwan and Mongolia. They have won the Awards of Commendations and Geraldi has received the Future Business Leader Award in the North Asia Final.
The competition adopted an actual case scenario under the CIMA professional qualification and required student teams to apply and integrate their business knowledge to help solve practical problems.
The team believed that team cohesion was essential for them in winning the competition. "Teamwork is one of the essential building blocks of success in a case competition. Without it, no matter how good the content of the presentation is, the overall delivery would be adversely affected and leave a bad impression to the judges." They also thought it's crucial to have a strong sense of self-belief. "Although our team comprises of freshmen from the Business and Engineering Faculties, we are able to make it to the final round and stand out from the competitors who are senior students with more experiences and advanced knowledge."
CGMA Global Business Challenge (GBC) 2021, initiated by the Chartered Institute of Management Accountants (CIMA), is an international business competition designed to bring out the best in the young business leaders of tomorrow.
More information about the Challenge: https://ug.fbe.hku.hk/competition/cgma-global-business-challenge-2021