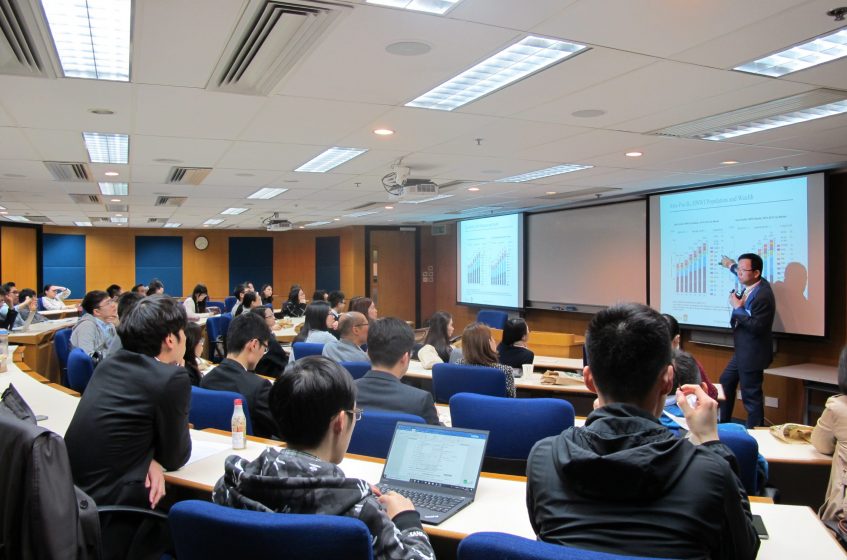 24

Jan
Professional Seminar: The Development and Trend of Wealth Management in China
January 24, 2018 (Wednesday) | 7:00pm - 8:30pm
HKU Town Centre, 3/F, Tower II, Admiralty Centre, Admiralty, HK
Dear Students & Alumni,
We are delighted to have Dr. Chun XIA, Chief Research Officer & Executive Director of Noah International (Hong Kong) Ltd., to give us a professional seminar on "The Development and Trend of Wealth Management in China".
About the Speaker
Dr. Xia Chun is the Chief Research Officer of Noah International (Hong Kong) Limited. Noah is the largest independent wealth management company in China and has been listed in NYSE since 2010. Prior to joining Noah, Dr. Xia is an assistant professor of finance at HKU and his research interests cover asset pricing, alternative investment, behavioral finance and macroeconomics. His research has been supported by US National Science Foundation, China National Natural Science Foundation, and Hong Kong Research Grant Council. Dr. Xia is a regular speaker at Wall Street Journal, Financial Times, Bloomberg, Phoenix TV, and Radio Television Hong Kong, and he is currently hosting an online investment course at Ximalaya FM.
Should you have further questions, please feel free to contact Ms. Pauline Hui at 3917 1001 or huicw@hku.hk . Thank you.