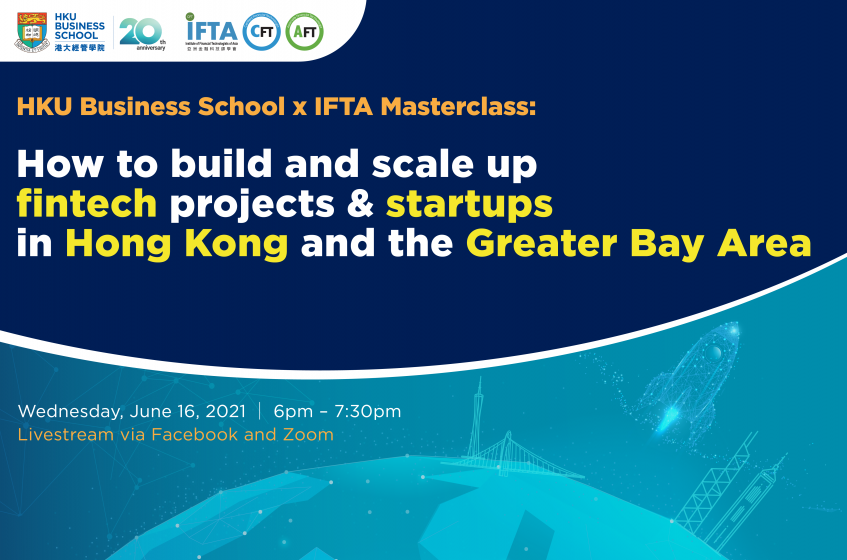 16

Jun
Faculty events
How to build and scale up fintech projects & startups in HK and GBA
16 Jun 2021 | 18:00 - 19:30
Online via Facebook and Zoom
HKU Business School strives to nurture first-class business leaders and foster academic and research endeavours in addressing the needs of Hong Kong, China and the rest of the world in the new digital economy. The Institute of Financial Technologists of Asia (IFTA), the first fintech certification body in Asia, is dedicated to accelerating fintech development, and leading the global development of fintech talent with the highest standards of ethics, education and professional conduct. The two institutes are co-organising this interactive webinar to contribute to the fintech and entrepreneurship ecosystem in Hong Kong. In this event, our speakers will share with us their experience, insight and tips about fintech startups and scale-up in Hong Kong and the Greater Bay Area with an aim towards aspiring fintech innovation and unleashing fintech companies' potential.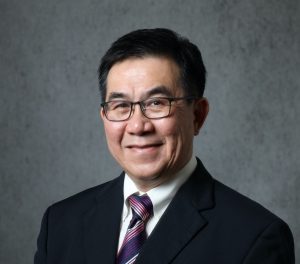 Speaker – Mr. Benjamin Wong
Co-Founder & CEO, TranSwap
Convenor of Start-up Ecosystem Committee, IFTA

Benjamin Wong is the Co-Founder and CEO of Transwap Group of Companies.  Transwap is a global payment infrastructure facilitating payment & collection for businesses, enterprises, financial institutions and individual globally.  
Benjamin has a successful career in the corporate world, sitting as board member and CFO in global conglomerates. He has over 20-years of experience as in strategic planning, merger & acquisition and financial management. He is also a serial entrepreneur and has founded two previous businesses successfully.  Benjamin believes in contributing back to communities and is involved in many charities and communities' projects both locally and internationally. He also held various directorships of Rotary club, including being a President of a local chartered Rotary club in Singapore.   
Benjamin is a fellow member of the Association Chartered Certified Accountants (UK), The Institute of Singapore Chartered Accountants, Certified Public Accountants of Australia and Chartered Accountants of Malaysia Institute of Accountants.  He holds a MBA, DIC from the Imperial College of London.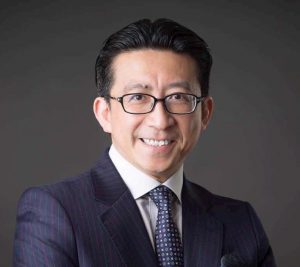 Speaker – Mr. Albert Yip
Chairman, Syndicate Capital
Chairman of WealthTech Committee, IFTA

Albert Yip is the Chairman of Syndicate Capital and has been appointed as the Chief Strategy Officer at BOA International Financial Group in Jan 2020. Mr. Yip has over 30 years of banking and financial services experience leading corporate finance, internal audit, operations, risks management, compliance and regulatory functions in multi-national corporations.
During the past three decades, Mr. Yip was appointed as CEO, CFO, CAE and other C-Suite positions across Asia Pacific and the United States by Fortune 500 leaders in the banking and financial sectors. Mr. Yip was the Senior Vice President and Asia Pacific Regional Head of Corporate Audit at State Street Corporation (the world's largest custodian bank responsible for USD 33.3 trillion of global assets). Mr. Yip was also the Asia Head of Audit Services at Manulife Financial (ranked #1 in best corporate governance financial institution in Canada). He served other senior management roles in Bitex, Online Credit and Westpac Bank.
Mr. Yip holds the MSc (Information System), and earned FCPA (Aust.), CRMA, FCMA and Forensic CPA designations. Among his public duties in professional bodies, he currently serves as the Chairman of WealthTech Committee and Convenor of Investment Committee at IFTA, promoting the development and investment in fintech. Mr. Yip is also appointed to the Task Forces of Banking & Finance of United Nations ESCAP, responsible for ESG investing, fintech development and responsible banking. Previously, Mr. Yip was the Governor and Chairman of Professional Development Committee of the Institute of Internal Auditors Hong Kong (2016-2019) and the Chairman of the Financial Services Committee of CPA Australia (2015-2018).
For community services, Mr. Yip is the first honoree in Asia to receive the WACE Award for his achievement and contribution to university students' career developments on a global basis. In 2019, he was awarded with the Medal of Honour (MH) by the authority of Peru Government for his important contribution to the trade and cultural exchange.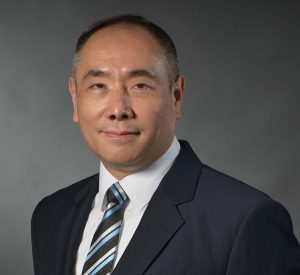 Moderator – Dr. Kin Hang Chan
Associate Director, Centre for Asian Entrepreneurship and Business Values
HKU Business School
Dr. Chan was Corporate VP and Managing Director of DTS Inc. USA, a leading company in entertainment technology. At DTS, he had the overall responsibilities of the business in the Asia Pacific Region (excluding Japan). He also served as CEO of several technology companies. He was actively involved in open-source technology and had previously brought the start-up company to IPO in NASDAQ-NM, USA.
Dr. Chan is professor of practice in management at Hong Kong Baptist University, Associate Director and Adjunct Associate Professor in Management, Centre for Asian Entrepreneurship and Business Values, HKU Business School, The University of Hong Kong. He is an academic award winner in artificial intelligence (AI) research and a management scholar with strong interests in knowledge management and entrepreneurship development. He received Doctor of Business Administration from University of Newcastle, Australia, and Master of Laws at the University of Hong Kong. He earned his MBA from University of South Australia and holds a Master of Science in Computer Data Processing, and Bachelor of Engineering in Civil Engineering from University of Ulster, Northern Ireland, UK.