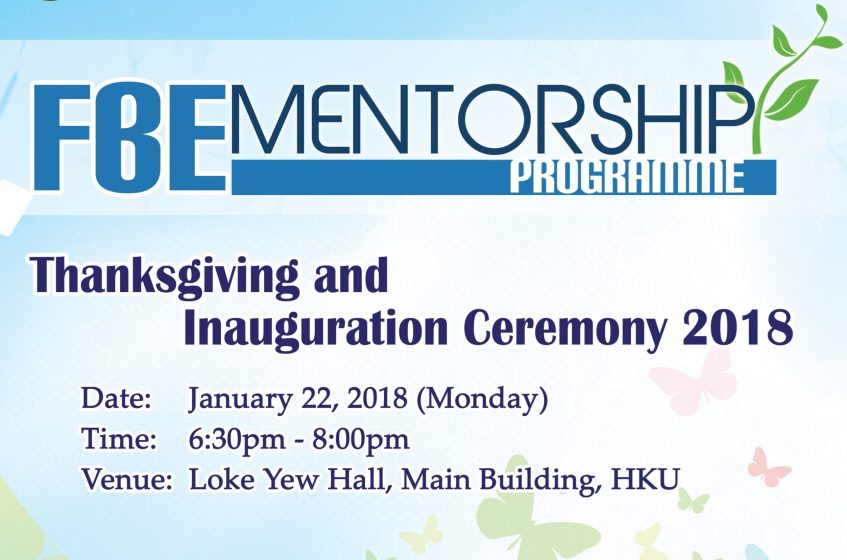 22

Jan
FBE Mentorship Programme – Thanksgiving and Inauguration Ceremony 2018
Loke Yew Hall, Main Building, HKU
VIEW MORE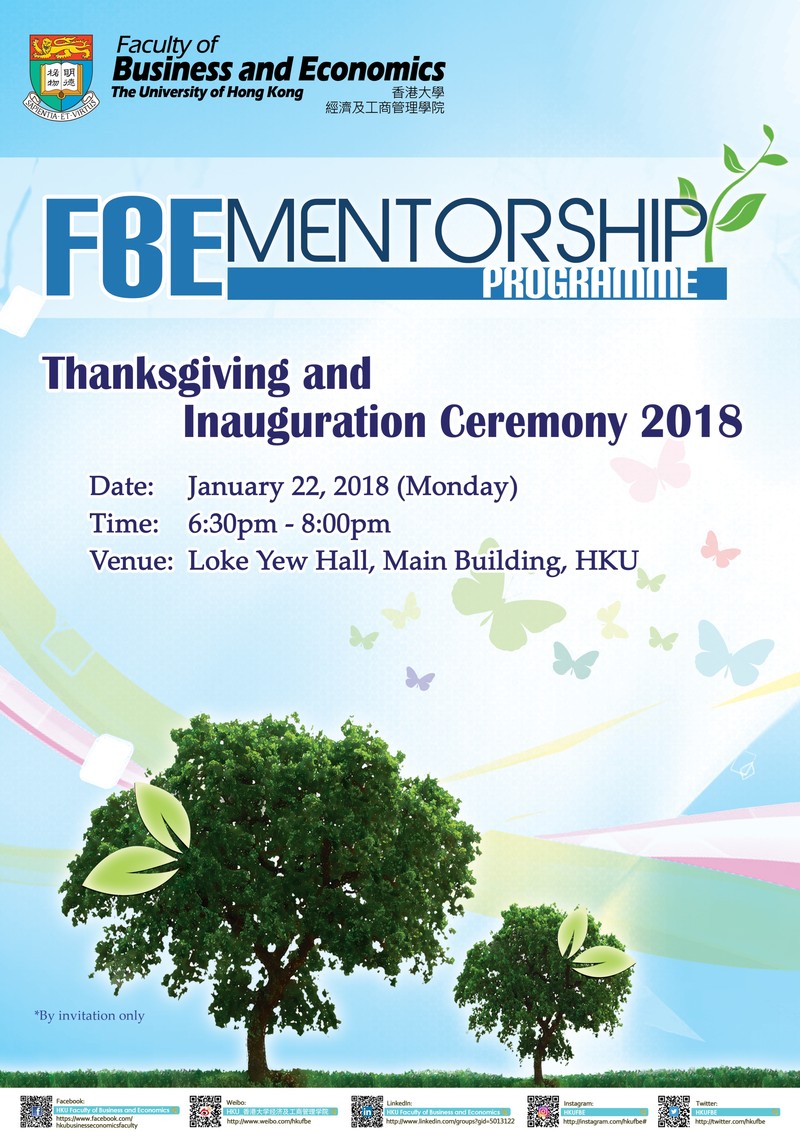 The Faculty Mentorship Programme is a 12-month programme running from January to December each year. The Programme aims to provide students with opportunities to enhance their skills and knowledge essential for future career development through direct and active one-on-one interaction with seasoned professionals, executives and entrepreneurs.
Through this platform, our students are empowered to:
· learn from the achievements and experience of seasoned professionals (i.e. mentors),
· understand the expectation of their potential employers and develop essential skills employers look for,
· extend their business and personal network,
· establish and clarify their career and personal goals through the advice of their mentors,
· connect to the real business world.
Once mentors and mentees are paired up, they are free to organise their own meetings. The Faculty will also take the lead to organise some networking and bonding activities to help strengthen their relations and facilitate their communications. Mentors and mentees are free to keep contact after their participating year based on their own wish and mutual understandings. The Faculty does not have rules governing the minimum number of hour mentors and mentees should meet but we encourage students to take the initiative to arrange regular meetings and/or keep regular contact with their mentors in their participating year.