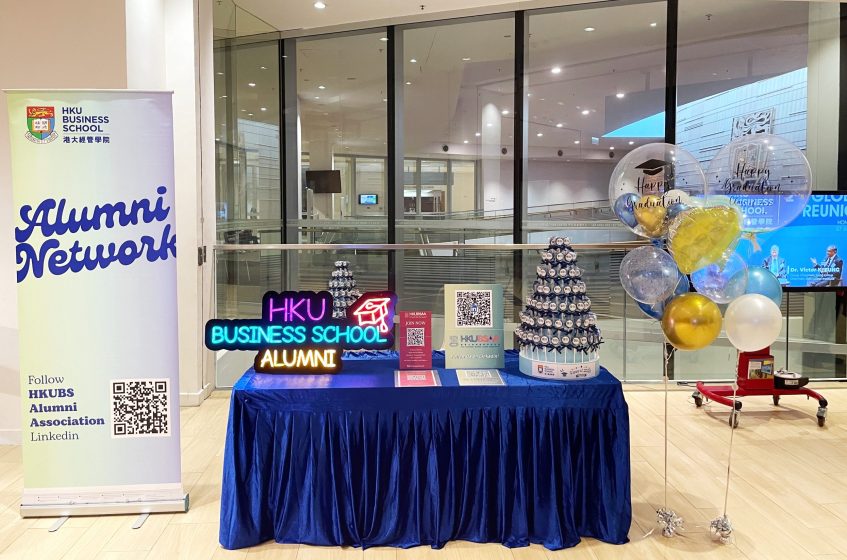 12

Jul
Alumni Engagement at the Class of 2023 Summer Congregation
VIEW MORE
On July 12, Faculty of Business and Economics (HKU Business School) celebrated the 210th Congregation of the Class of 2023 at Grand Hall, Centennial Campus, The University of Hong Kong.
The Ceremony, one of the most significant events for our Faculty's graduates, is a memorable occasion for them to celebrate their joy and achievements with their fellow classmates, teachers and family members. It also marks the completion of an important milestone in their study life, and signifies the start of a new chapter in their life-long professional endeavours.
As they received their diplomas, they officially became part of the HKU Business School alumni family, joining a vast network of accomplished professionals from diverse fields. HKU Business School Alumni Team would like to extend a warm welcome to the newest members of our alumni community and we are committed to fostering a strong and lasting connection with our graduates by providing ample opportunities for engagement, networking, and continuous learning. We encourage all recent graduates to remain in touch with the university and actively participate in our various events and activities.
Once again, congratulations to the Class of 2023 on their outstanding accomplishments and best wishes for continued success in their future endeavours.