Coronavirus yet another twist in trade war
NA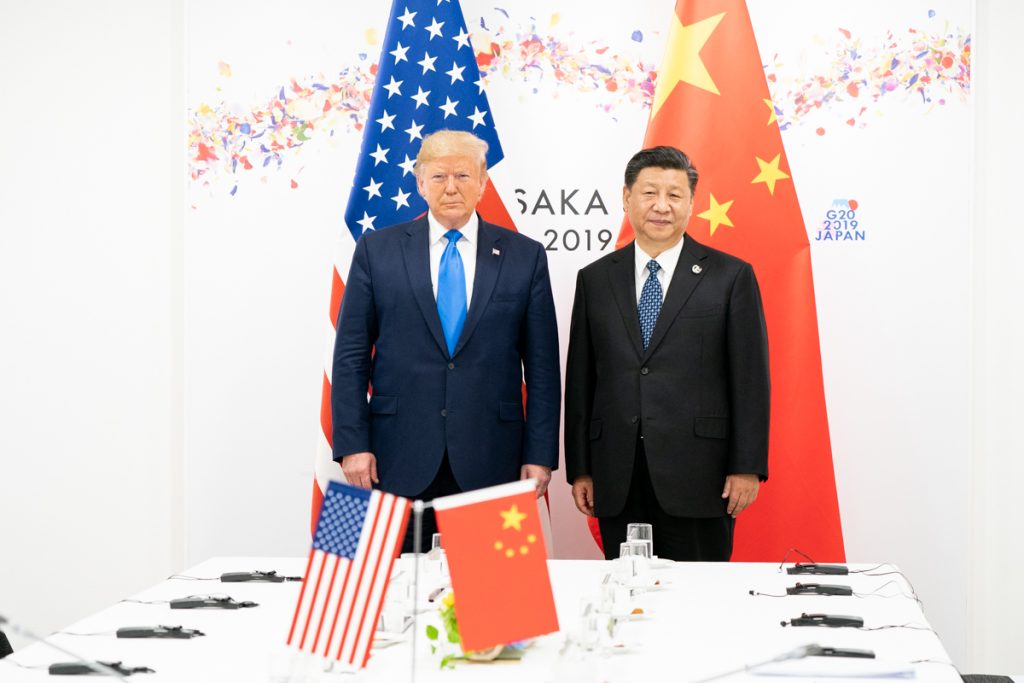 President of the United States Donald Trump and President of the People's Republic of China Xi Jinping at the G20 Summit in Osaka, Japan on June 29, 2019. (Credit: The US White House)
The long-term rivalry between the US and China has since the election of President Trump manifested itself in the form of an economic conflict between the world's greatest powers. Is this a new Cold War? Many might answer that with an emphatic 'yes'. This clash of different world views and economic systems has been exacerbated by proxy battles outside the arena of trade and finance. With geopolitical flux now the new normal, Hong Kong citizens' struggle to maintain their freedoms saw US politicians jump on the bandwagon in 2019; now the COVID-19 is the latest issue that both the US and China are dragging into the general trade war.
HKU Business School Professor of Economics Heiwai Tang's research interests in international trade, production networks and global value chains are in the eye of the storm. We sat down with him to discuss developments in the US-China trade war and the ongoing coronavirus situation.
Trade war intensifies but real action still illusive
Contrary to observers who see the conflict between the world's two biggest economies as nothing more than hot air, Professor Tang says the trade war between the US and China is "not just a war of words, with real tariffs placed on goods and creating an economic impact on both countries." This has been seen in the first round of agreements with concessions on agricultural and electronic products, along with structural reforms on intellectual property and general market concessions. For many, enforcement on any deal is an entirely different matter. "Changes are not going to be seen in the foreseeable future – there is a lot of cheap talk going on. In light of the rise of nationalism in both the US and China, existing political constraints may imply that little will be achieved in terms of structural reforms," Professor Tang says.
"There is a lot of cheap talk going on. In light of the rise of nationalism in both the US and China, existing political constraints may imply that little will be achieved in terms of structural reforms."
Supply chains see the big chill
The global market has seen disruption since the US-China trade war began and Professor Tang foresees a situation where this could further intensify in the current environment, particularly as coronavirus takes hold across the globe. For now, Professor Tang believes a fundamental shift in global supply chains has not taken place. "The reorganisation of the supply chain has been minimal so far, and most people are taking a 'wait and see' attitude. While there is uncertainty most people remain optimistic of a trade deal before the US election. There has been a substantial decline in investment, but this doesn't seem to have hit the supply chain yet," Professor Tang says.
Relocation of downstream labour-intensive segment of the supply chains from China to Southeast Asia will continue, but won't put much pressure on the high value-added segment of China's supply chains. "Getting rid of the low-value added part of the supply chains has been in the game plan of the Chinese government, but now it happened faster than expected," says Professor Tang.
Will coronavirus affect the trade war substantially?
Predictions over the results of coronavirus have been shared far and wide, but Professor Tang highlights the situation as having an unpredictable effect on the general trade environment. "Everything depends on how long the outbreak will last, as we see the virus has gone global and will last longer than first expected. With supply chains in China disrupted, companies may be forced to seek alternatives in Southeast Asia and Latin America. They may realise that these options are not that bad," says Professor Tang.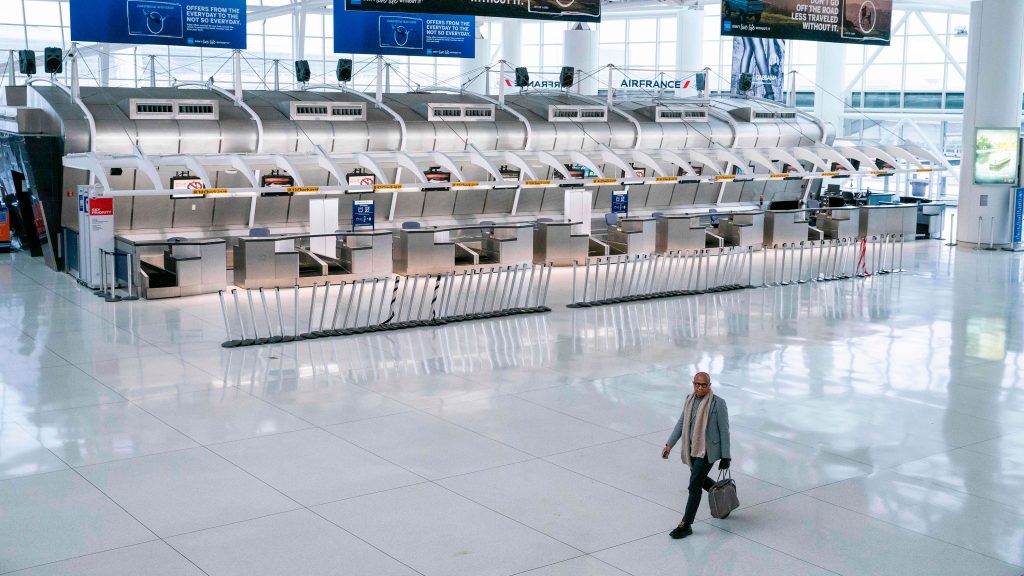 A man walks through a nearly empty international departure terminal at John F. Kennedy Airport (JFK) in New York City on 12 March, 2020 when US President announced a 30-day ban on travel from mainland Europe over the coronavirus pandemic. (Credit: Kena Betancur / AFP via Getty Images)
At the same time, supply chains take a substantial amount of time to be established, so much so that this may be the saving grace of established logistics networks. "The thing about supply chains is that they are very sticky, it is hard for partners psychologically or economically to depart from each other, but when one is forced to try something new then there is no more sunk cost fallacy," says Professor Tang. Firms that have been waiting to observe the evolution of the trade war may now try to find new partners abroad, due to the supply chain disruption caused by coronavirus. "The reboot of manufacturing, despite a possible second wave of infections, reflects the Chinese government's determination to avoid a large-scale reorganisation of global supply chains from happening," he adds.
Fundamental shifts less likely in today's environment
With China's advantage being in economies of scale, it has many of the ingredients needed to be resilient in the face of the current crisis. "It is not that easy to take one part out of the supply chain from China. The outcome of the trade war will depend on the relative economic performance of each economy, and with the US economy potentially slowing down, China might be in a more balanced position to negotiate," Professor Tang says.
The situation, added to a brewing oil crisis, has led some observers to speculate the global economy is heading for another great depression, although Professor Tang argues against any knee-jerk reaction. "The fundamentals of the US economy are quite strong, while both the Federal Reserve and the financial regulators are more prepared for a crisis so I would be very surprised if something similar to 2008 would happen again. That said, with the recent outbreak of the coronavirus and the US government's bold measures to contain its spread, a longer halt of economic activities may trigger a recession in the US," says Professor Tang.
Perspectives on Hong Kong
The question on everyone's lips is how the city will fair in an environment where all of the constants are in flux. "We will probably see more volatility in the near future, and whatever happens in China will affect Hong Kong much more than it would ten or twenty years ago. People like to draws lessons from SARS, when Hong Kong was lucky as China was on the rise. Now the nation is slowing down, with the coronavirus worsening it is unlikely that Hong Kong will benefit from any external upswing," says Professor Tang.
Does the situation threaten Hong Kong's position as the traditional middleman between China and the West? "The city has lost trust from both Beijing and the West with the recent political flux. But I was trained as an economist to focus on the long run. I remain optimistic that if the will is strong enough, Hong Kong will come out strong from the current problems with its unique comparative advantage soon," says Professor Tang.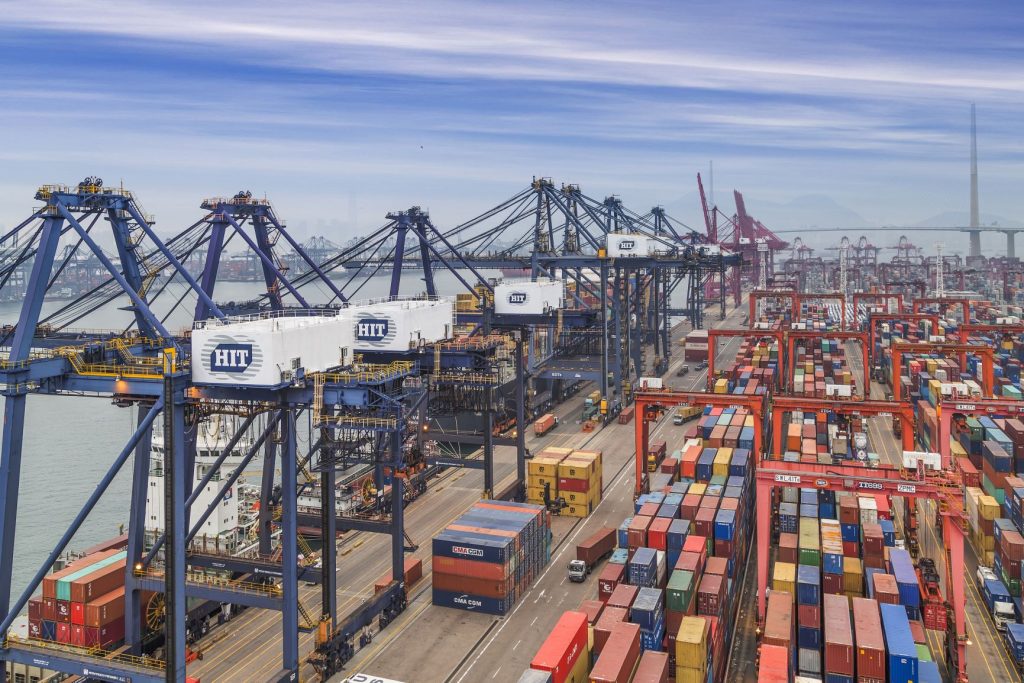 As one of the world's largest container ports, Hong Kong's total port cargo throughput increased by 1.8% to 263.3 million tonnes in 2019 year over year. (Credit: Shutterstock)
While political changes, trade war and coronavirus throw a curveball into the global status quo, the experience is serving up an interesting environment in which to be an economist. We look forward to more insights to come from Professor Heiwai Tang in the near future.
About HKU Business School
HKU Business School has long-established research strength in China business and economics. The School's Institute for China and Global Development (ICGD) is advancing understanding of China's economic growth, its integration with the world economy, and the change in global development. ICGD draws together leading scholars of economics, finance and business strategy to produce high-impact publications, including cases, reports and policy recommendations, providing practical guidance and impact on cross-border acquisitions, flows of trade, overseas financing, outbound investment and economic integration.