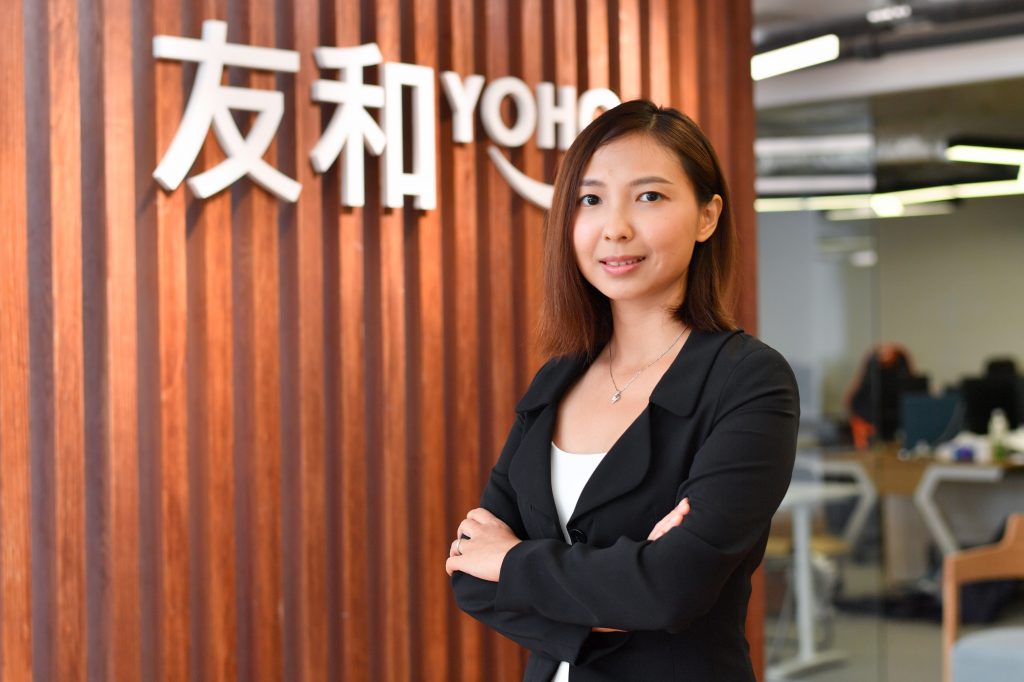 Girl power in a male-dominated world
Tech is ruled by the boys, but Kathy Tsui (BEcon&Fin 2009), Co-Founder of YOHO is thriving against the odds.
Technology is supposed to be a great leveller, but the industry is dominated by men. Kathy Tsui (BEcon&Fin 2009), Co-Founder of YOHO, is bucking the trend, tapping into the consumer hunger for electronic goods, and the boon in online spending brought on by Covid-19.
It was not always like this. Kathy was once in the accounting industry, a trainee in the Big 4 firm and on her path to become an auditor. The startup journey has transformed Kathy from someone who admittedly was very shy, into a powerhouse of the Hong Kong tech scene.
The beginnings of Hong Kong e-commerce
It all started in 2013, when Kathy and her partner noticed a gap in the electronic goods market, particularly online. "The US has Amazon and China has Taobao, how come Hong Kong lagged behind so much?" says Kathy. The task was massive, but Kathy had the mettle to see it through.
The conventional wisdom was that Hong Kong was small and convenient for shopping, and there was no room for e-commerce. "We decided to challenge this point of view, especially because the consumer electronics sector was so old fashioned so we wanted to modernise and change the market," says Kathy.
YOHO is the first O2O e-commerce company in Hong Kong, it filled the gap where there was lack of selection with traditional sellers, and high premiums associated with rental and labour costs. The concept took off, and others followed suit, with the launch of HKTV Mall and the opening of Fortress online store.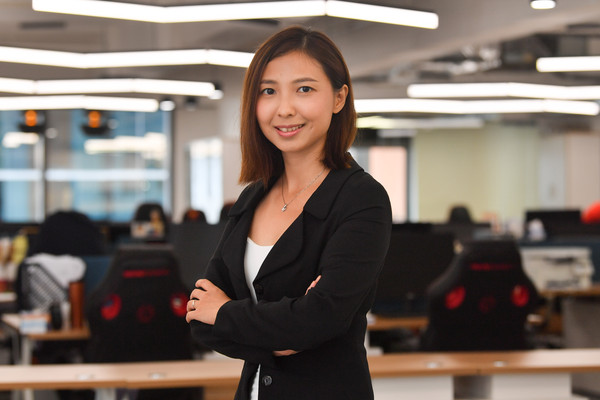 "We don't follow the rules, and this is both an opportunity and a challenge. We need to learn new skills all the time, and keep innovating and upgrading," says Kathy. Together with another founder, Kathy now manages more than 70 employees in back and front offices, all who have to transition from officers into innovators as the business upscales.
Being Resourceful, a skill learnt at HKU
The world keeps on changing, in spite of the global pandemic. With people scared of catching Covid-19, YOHO is innovating its O2O platform with stylish and attractive goods such as an affordable folding running machine people can fit into their urban homes, a boon in cities like Hong Kong where space is at a premium.
"My experience at HKU Business School has allowed me to be resourceful and adaptable, and this is especially true during Covid-19 pandemic, as online sales increased 200% year-over-year, but sales in physical retail stores decrease significantly as no one wants to go out. Consumer behaviour is shifting and you need to keep up with it" says Kathy.
During these challenging times, YOHO is also aware of lower consumer buying power, so they offered official and affordable refurbished laptops with well-known brands. It might seem like a small thing, but in an environment where youth unemployment is hitting levels not seen in a generation, and many older people losing jobs or suffering from being furloughed, these offerings are life-changers. "It made me so happy when I heard our consumers loved these good and cheap products." says Kathy.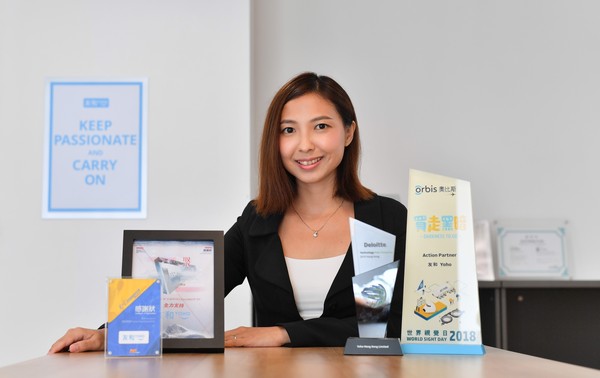 Keep passionate and carry on
Kathy is trailblazing a path for female business professionals in Asia. "As a female, it is more difficult because electronics is dominated by guys, and this is true for many industries. But the advantage of being a female entrepreneur is bringing new perspectives and angles to the business," Kathy says.
In the ultra-competitive tech world, diversity is crucial to finding success. But of course, students who choose to purse their entrepreneurship careers must have true grit. "I have a motto, that is to keep your passion and carry on, don't worry about failure," says Kathy.
As breezy and easy going as Kathy is, she focuses on the little things that make the business click, something that started in an unusual way at HKU. "I love learning about new things. I took an uncommon elective called, Forensic Science: Unmasking Evidence, Mysteries and Crimes which I would highly recommend, especially for the concept of 'every contact leaves a trace'," Kathy says with a laugh.
For Kathy, the female entrepreneur making it big in a male dominated world, the attention to those traces is helping YOHO and consumers, have a better life.